Is Copilot the best AI companion out there? Help us find out by answering a couple of quick questions!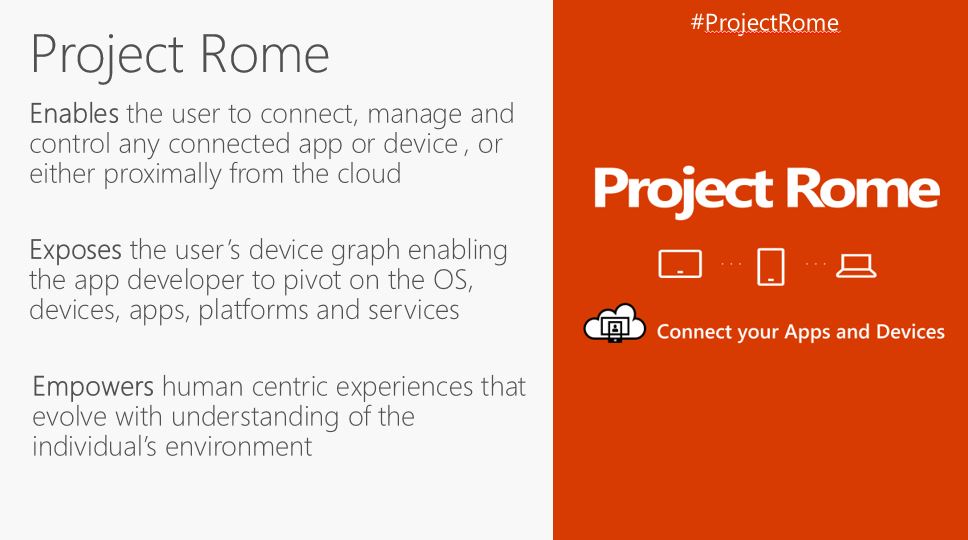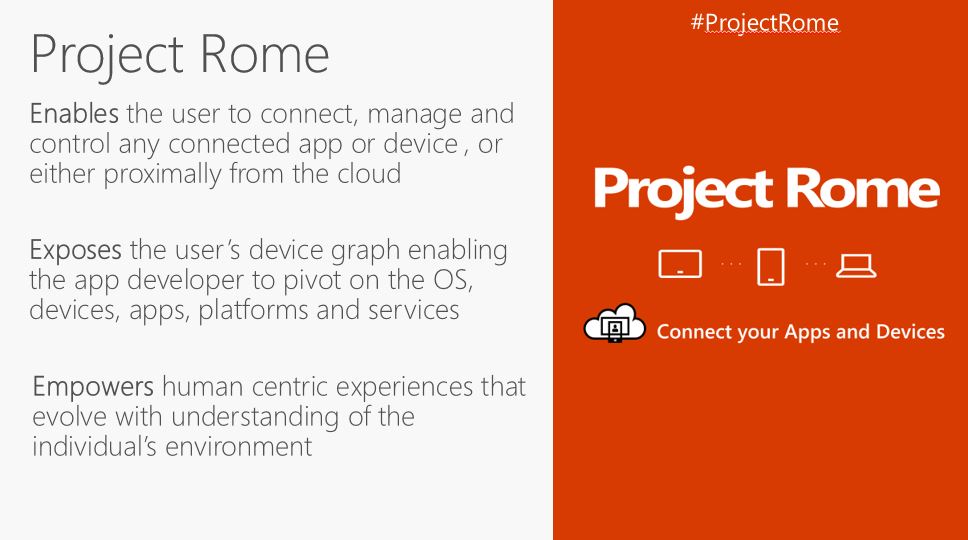 These days we spend our time with lots of different devices everyday, right from our laptop, mobile phone, gaming console and more. The experiences in these devices are independent most of the time with less connections between them. Microsoft's Project Rome's aim it to increase the communication between apps across various devices and platforms.
Project Rome is an evolution of SmartGlass app Microsoft developed for Xbox. If you have a phone near you when you are working on a PC, your apps on both these devices should take advantage each other. If you have the same app installed on both the devices, you can simply transfer the current state of the app to other device and continue working there. Imagine you were reading an interesting book on your phone and you reached near your tablet, obviously you would like to continue reading on a bigger display device. To do that, you need to open the same app, same book, same page on the tablet to continue your reading. With Project Rome, you can do this in a single tap. Project Rome enables Windows developers to build these kind of experiences.
App developers can design their apps around the user, thus empowering human centric experiences that evolve with an understanding of the individual's needs Start with discovering and identifying all of the cloud-connected or nearby devices your users come across on a daily basis. Use familiar API's like LaunchURIAsync and App Services to build powerful experiences that seamlessly transition between screens and even platforms.
At Build conference this year, Microsoft spoke about this Project Rome and they revealed that they will be releasing SDKs for Windows, iOS and Android in the coming weeks.