Is Copilot the best AI companion out there? Help us find out by answering a couple of quick questions!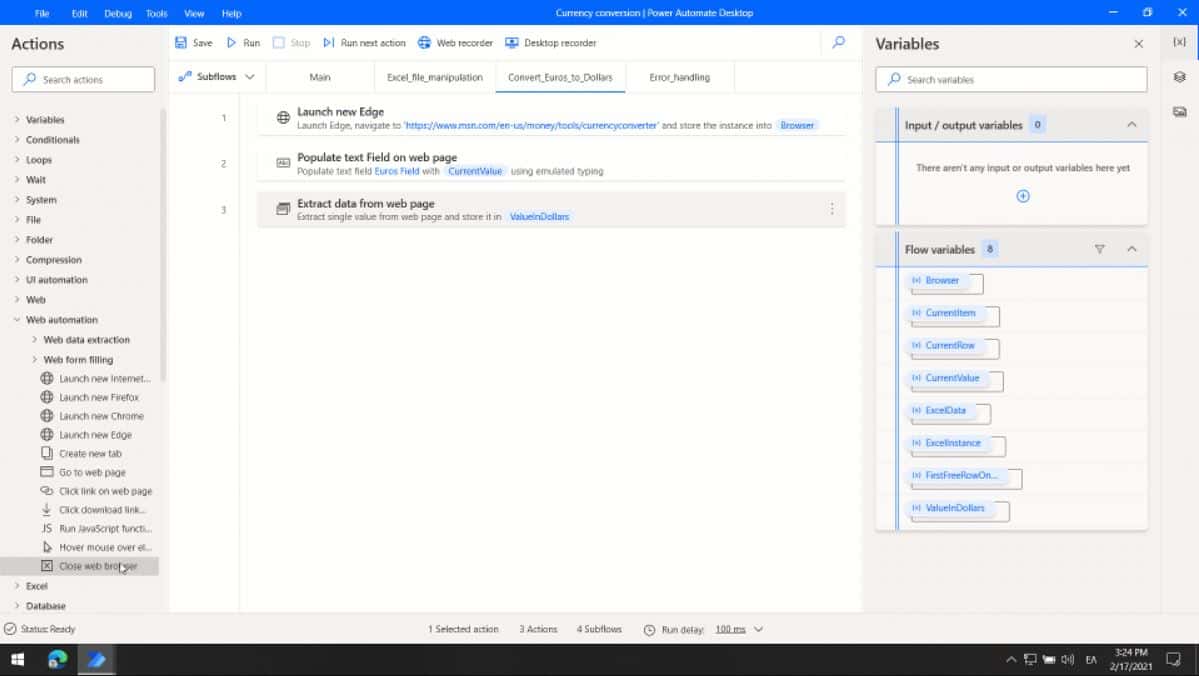 Microsoft today announced that Power Automate Desktop will be available to Windows 10 users for free. Power Automate Desktop is an user-friendly, low-code application that will allow anyone to optimize their workflows by automating repetitive and time-consuming manual tasks in Windows 10.
Power Automate Desktop features:
Use the desktop and web recorders to build flows while editing the recorded actions in real time across the web or desktop.
Organize your flows logically with the visual designer, while using desktop and web recorders to capture the core logic of your automation.
Create flows faster using a diverse set of prebuilt actions that connect to many different systems including SAP, websites, and even legacy terminals and mainframes.
Take advantage of exception handling to enable complex workflows that require validation through actions and scripts—proactively?managing settings?so automations don't require human intervention.
Review automatically saved centralized logs that include detailed information for every execution run, plus screenshots of errors for any troubleshooting.
You can download Power Automate Desktop for free here.
Source: Microsoft