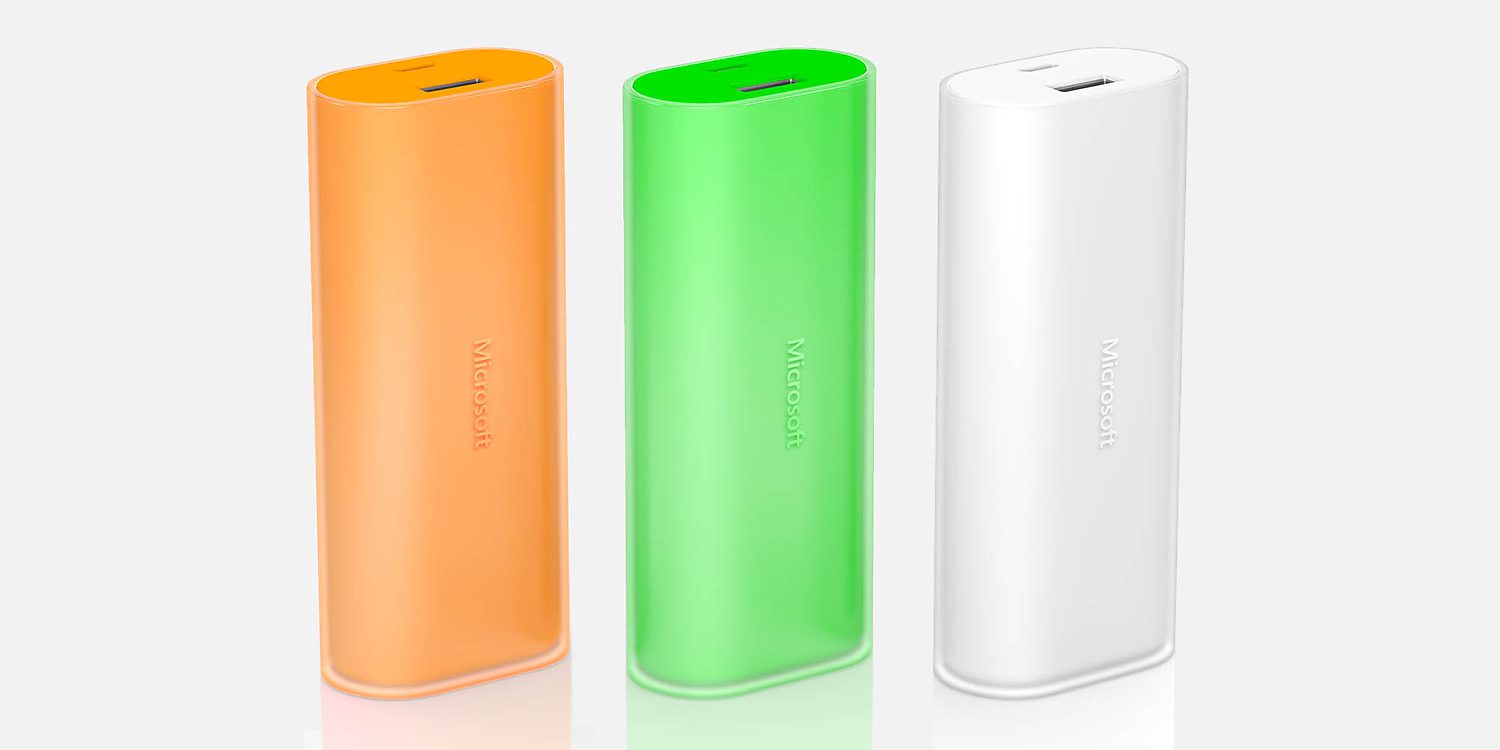 Microsoft Portable Power Charger DC-21 is now available for just $24.99 (was $49.00) from Microsoft Store. This portable charger comes in three different colors, orange, green and white. It includes a power capacity of 6000mAh which would be enough to charge most smartphones twice fully. It charges to 80 percent capacity in about three hours, and 100 percent in about four hours. Microsoft Portable Power can charge your smartphone as quickly as our fastest wall charger, the AC-60. Microsoft has designed it to have low standby power consumption, even after six months, the Microsoft Portable Power will have 80 percent of power.
Features:
It's hard to stay focused when your battery is running low. And sometimes it's hard to find a place to plug in your power cord. But with a portable charger, you'll always have enough power – keep your battery topped up and never be without the device you depend on.
One full charging cycle has enough power to charge most smartphones twice. With Micro USB connectivity and fast charging, it's like plugging your phone into a wall charger. But even a portable charger needs power – plug it in for about 4 hours to reach full capacity.
The shape is unique and the smooth finish gives it a premium feel. The soft LED lights tell you how much charging capacity you have left and the compact design easily fits in the side pocket of your bag – it looks so good that you'll be proud to have it on the table in front of you
You can order it here from Microsoft Store.