Back in 2015, Microsoft launched "Phone Companion" app which was a written guide for users to connect their Android, iOS and Windows Phone to their PC. The app was then included with Windows 10 for users to sync their devices directly with their PCs without issues.
Now it looks like the company is planning to ditch the app in favour of the direct integration with Windows 10. The company recently revealed a set of apps and service integrations to make sure that no matter what ecosystem you use, you can directly access all your files. These services include "Continue on PC" for Google Chrome so that the users can directly send a website to their PC and Edge will open it. Microsoft also included the Continue on PC integration with Microsoft Launcher so you can send your Photos and Documents to your PC. Microsoft is currently advising users who use the Companion app to go to settings and use the Phone option to link their device to Windows PC.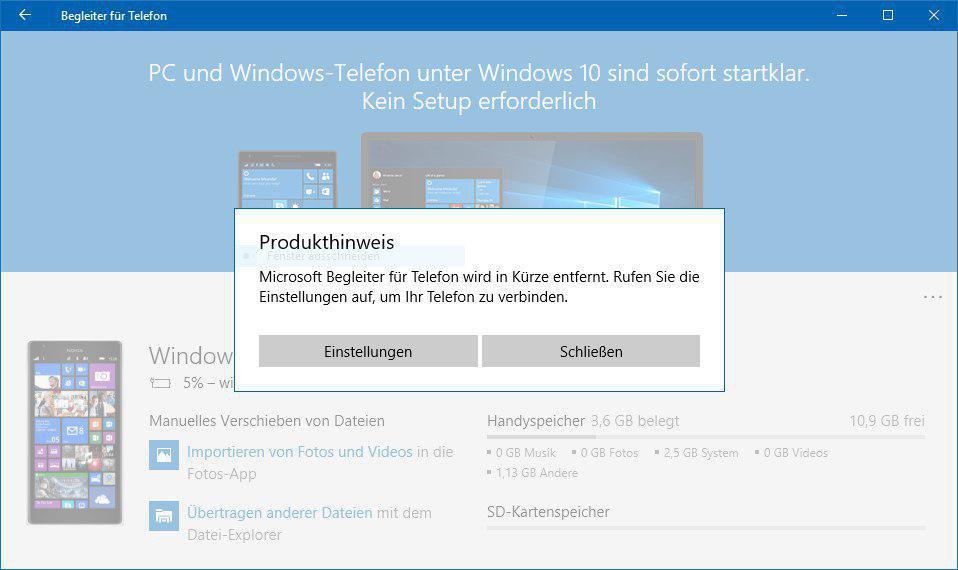 With all this direct integration, Microsoft is finally ready to move on from Phone Companion app. Are our readers ready to make a transition from Companion App? Let us know your thoughts in the comments section below.
Via: Windows United