Is Copilot the best AI companion out there? Help us find out by answering a couple of quick questions!
Microsoft's Surface Duo, a dual-screen smartphone featuring a 360° hinge, has struggled to gain traction among consumers despite its innovative design. The device, which can adapt to various modes of use including book, tent, compose, and single screen, has been praised for its thin and light design and revolutionary hinge.
However, the Surface Duo has been criticized for its unreliable custom software that runs on top of Android, lack of support from third-party apps, and poor usability as a regular smartphone. These factors have hindered the device's ability to win over consumers.
Rumors have circulated in the past about Microsoft working on a next-generation Surface Duo device with a flexible display similar to the Samsung Galaxy Fold. These rumors were fueled by reports of Microsoft patents describing a flexible display device with a hinge.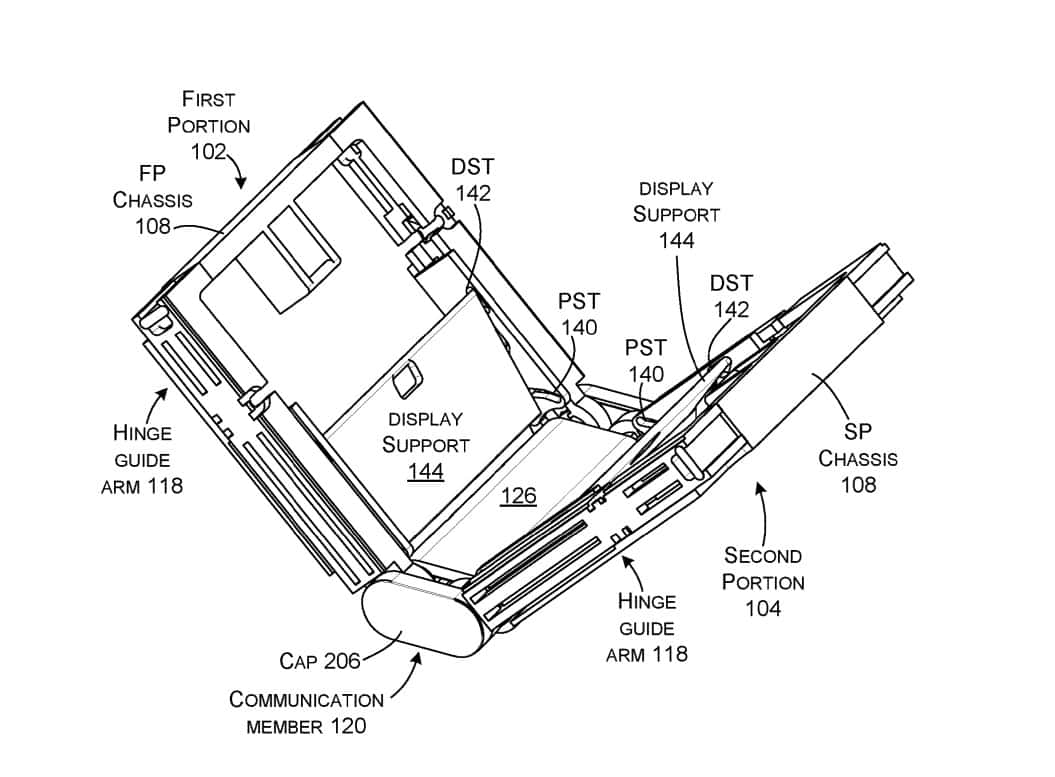 Recently, a new Microsoft patent titled "Hinged Device with a Flexible Display" got published in the US. This new patent describes a Samsung Galaxy Flip-like foldable device with a hinge that can rotate 360 degrees.
The device has two main parts connected by a 'spine'. The flexible display spans across this spine and is attached to both parts.
When the device is closed, the display supports move away from the surface, allowing the flexible display to bend without damage.
When the device is open, the spine supports the flexible display to prevent it from bending too much when touched.
Some designs allow the two main parts to move relative to the spine to reduce stress on the flexible display. This movement can create gaps between the parts and the spine.
To cover these gaps, pivoting spine covers are used. These covers can move in and out of the main parts as they rotate.
The display supports near the spine move towards the flexible display when the device is opened, providing additional support. This helps maintain a uniform feel across the display and reduces the chance of damage when using a stylus.
Also, this new device design will allow the foldable device to rotate more than 180 degrees, even up to full 360 degrees.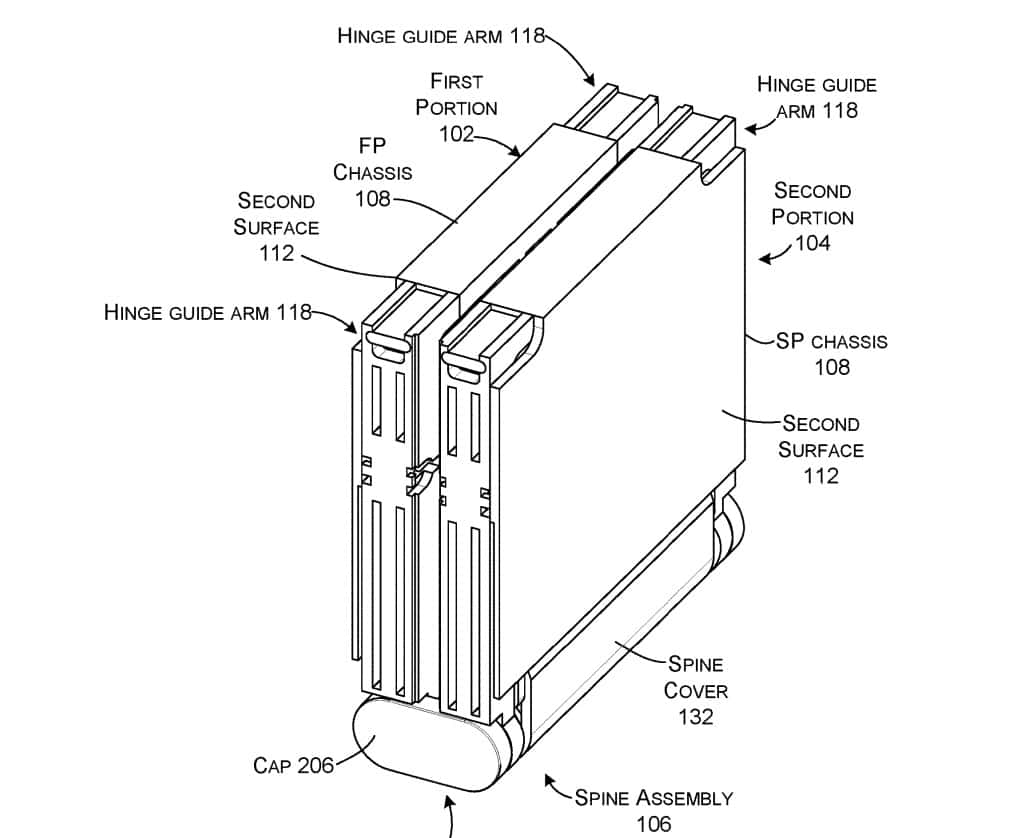 In essence, this design allows for a durable and user-friendly flexible display on a device. It ensures that the display can bend without damage, provides support when needed, and maintains a smooth and consistent feel for users.
This patent for a new device design with a flexible display and a 360-degree hinge indicates a potential leap forward. This design aims to enhance durability and user experience by allowing the display to bend without damage, providing necessary support, and ensuring a uniform feel across the display. If successfully implemented, this could address the current criticisms of the Surface Duo and revolutionize the use of flexible displays in devices. The future of Microsoft's dual-screen smartphones indeed looks promising with these advancements on the horizon.