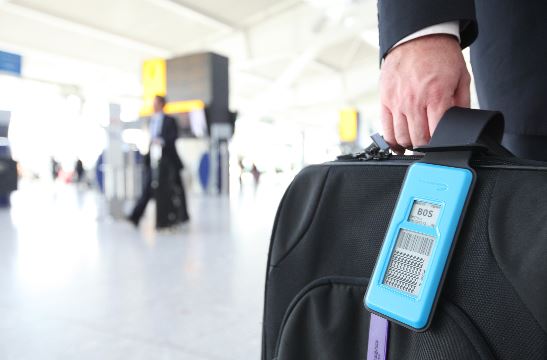 Microsoft today announced their partnership with British Airways in a trial that will demonstrate how people's journeys can reach an entirely new level of innovation using the technologies that are available now. The trial has two main things, Digital Bag Tag and the check-in system using a NFC equipped Windows Phone device.
Digital Bag Tag is a system that will further reduce travel time and increase convenience, especially for frequent flyers. Instead of the usual paper tag that is attached to baggage before it makes its way to the airplane, a digital tag containing flight details ranging from destination to connecting flights and return journey is used.

The digital bag tag has been designed to be used time and time again, with a battery life of up to five years and could eventually do away with the need for a new paper tag every time we fly.
Once a customer is checked in, customers just need to hold  their smartphone over the electronic tag, which automatically updates with a unique barcode containing their flight  details and an easy-to-see view of their bag's destination. BA believes that the new system will be quicker and more efficient than the old paper tags. It allows customers to save precious time by  having their electronic tag quickly scanned at the bag drop, going straight  through security to relax before catching their flight.' British Airways is starting the trial of this system from today.
Watch the video on how it works after the break.