Microsoft Paint is going through a lot of interesting changes recently. Now, as spotted in the insider's community, we're getting a layers feature within the app. 
Yes, it's quite similar to Adobe Photoshop. As first spotted by tech enthusiast @PhantomOfEarth and later announced by Microsoft, the feature is now live on version 11.2308.18.0 on Dev and Canary insiders. 
Take a peep at what it looks like here. Ps.: it supports transparency, too!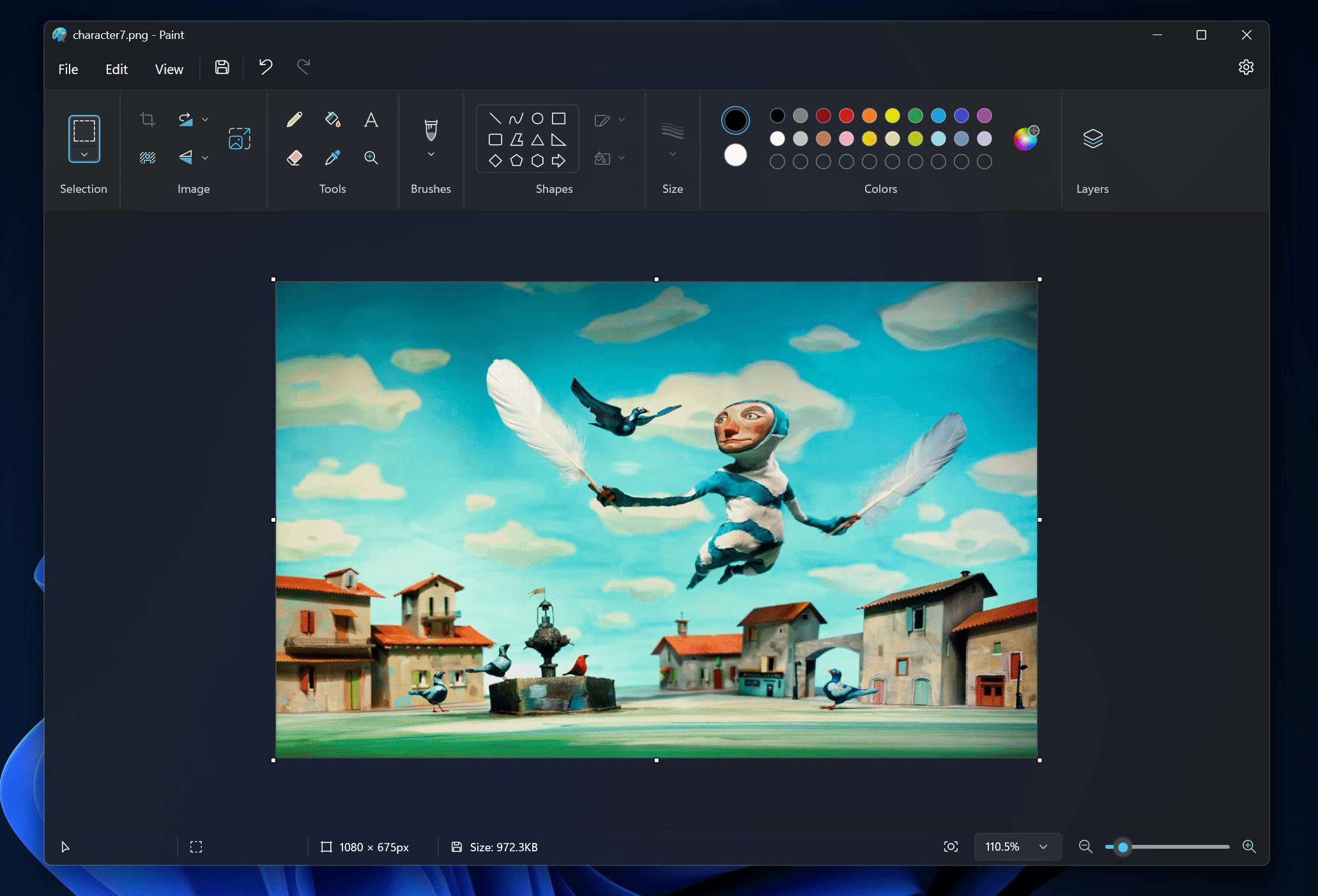 As you can see, the button to activate layers is on the top right of the ribbon. You can add layers on top of other layers and add objects to them.
And it's still far from perfect. A lot of insiders complained that this feature is eating up their RAMs: one layer could "cost" at least 2 to 4 MB, imagine if more.
Elsewhere in the Paint's world, Microsoft has also introduced a centered canvas and support for dark mode within the app.