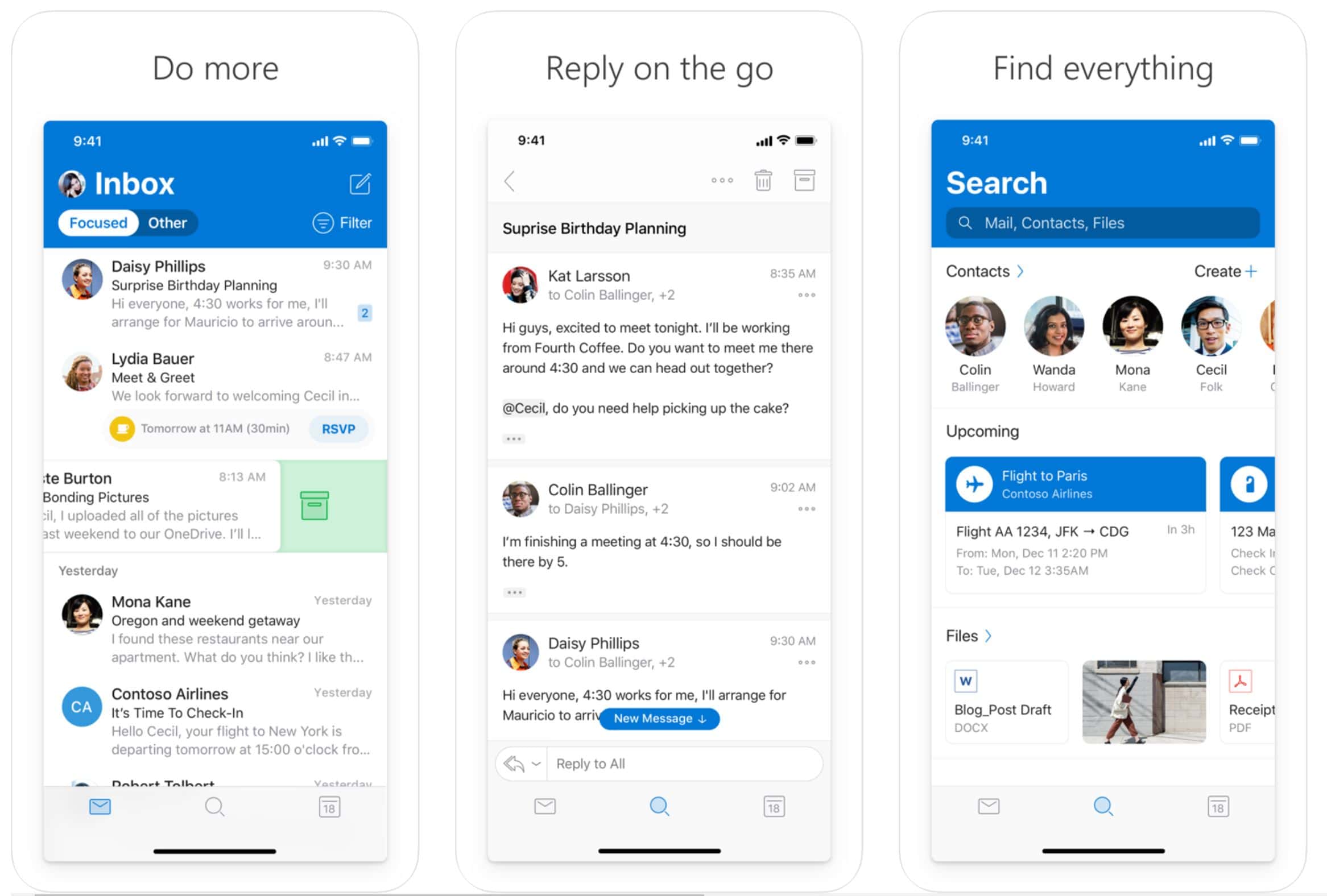 Microsoft recently released a new Outlook for iOS Version 2.45 (20122801) build to Office Insiders. This new Outlook for iOS update comes with two new features. First, the Car mode feature allows you to enjoy a full screen Outlook experience while driving. Second, the Smart Compose feature offers suggestions as you compose your message.
Try Car mode: Car mode is a full screen experience designed to improve the PME experience for onboarded users while driving. Car mode auto launches when auto play is turned on. You must also open Outlook and not do anything for 4 seconds for Car mode to launch automatically.
Smart Compose: Outlook can now suggest words and phrases as you compose messages. When Outlook offers a suggestion, swipe to accept it.
Source: Microsoft