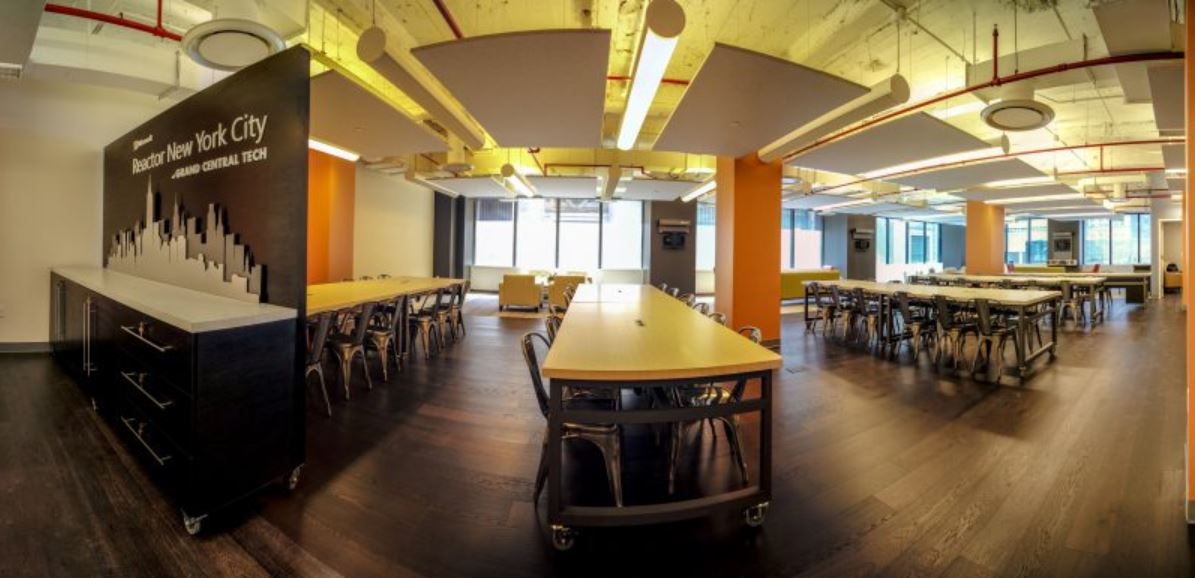 Microsoft yesterday opened its latest Microsoft Reactor, based in New York City's iconic Grand Central Terminal. This is the third Reactor where Microsoft is supporting the business, university, government, and entrepreneur communities. Microsoft already has Reactors in Philadelphia and San Francisco.
The New York City Reactor occupies 4,000 square feet in the newly opened Hub @ Grand Central Tech at 335 Madison Ave. The Hub, part of Grand Central Tech, is an incubator that provides affordable spaces for urban tech startups to launch and build their businesses, connect with city agencies, and take advantage of resources from Microsoft and the Hub's other major corporate partners, which include GE Ventures and Lowes.
At the Reactor, startups can get help to go from ideation to success, accelerate their growth and create new jobs. Microsoft Reactors also provide training, networking events and related resources to support developers in the local tech community. All developers are welcome, regardless of their platform or tool preferences.
"We are thrilled to be a part of the Hub and the opportunities it provides to interact and collaborate with some of the city's most innovative problem-solvers and up-and- coming entrepreneurs," said Steve Guggenheimer, Corporate Vice President of Developer Platform & Evangelism, Microsoft. "Microsoft Reactor brings Microsoft technologies and experts right to their front door, supporting them as they turn their fresh ideas into solutions that build thriving businesses and make the world a better place."
Read more about this Reactor here.