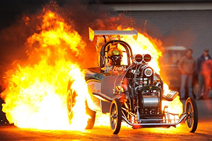 Despite some reports we heard of problems, according to Microsoft the Mango update roll-out is going so smashingly that their initial caution is being thrown out of the window.
Instead of only updating 10% in the first week and 20% in the next, after 6 days Microsoft will make the update available, at random, to 50% of all eligible Windows Phone 7 handsets.
Who will get the update notification?  Eric Hautala answers:
I know some of you have questions about how Windows Phones are selected to receive the update. Put simply, it's done totally at random, with absolutely no preference for carrier, model, or country. Random sampling is an important engineering technique to accurately measure quality and pinpoint issues early. In some cases, this can have interesting consequences: A family, for example, can have identical Windows Phones, yet only one phone might get an update notification.?
Read more at the Windows Team Blog here.
Have any of our readers been caught in the new waves of update prompts yet? Let us know below.