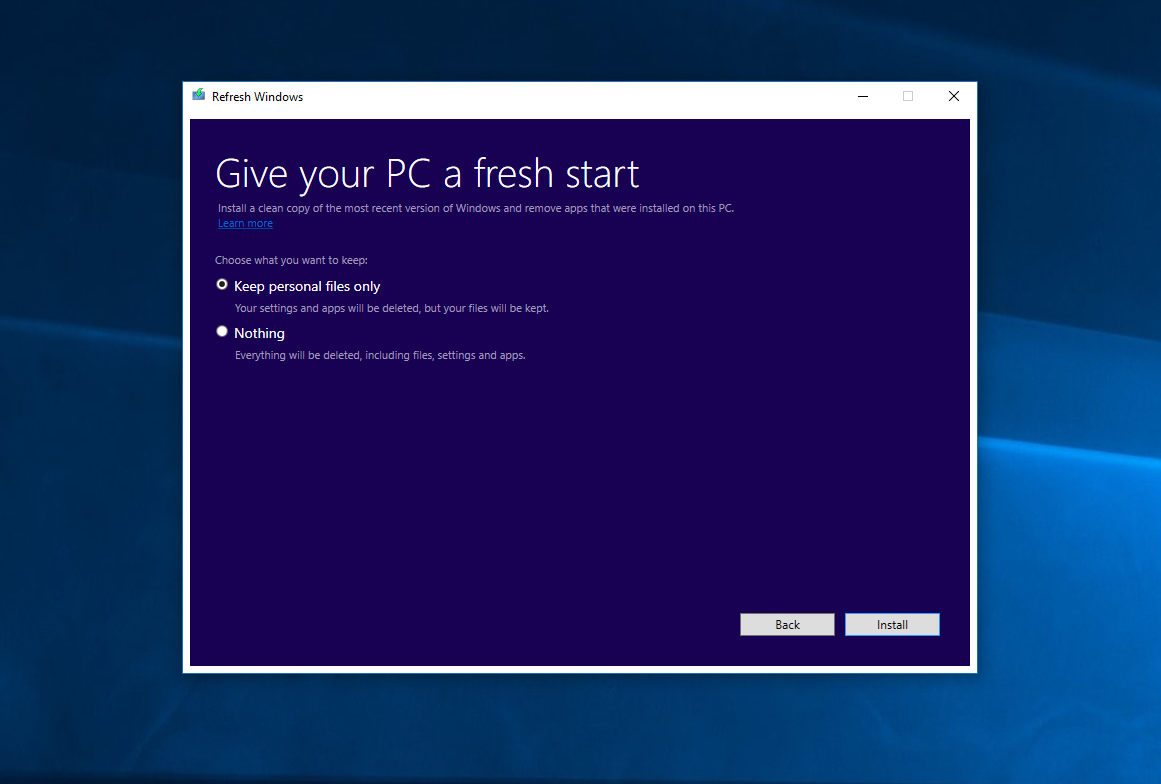 Just yesterday, we reported that the new Refresh Windows tool for Windows 10 has been leaked. Today, alongside a new Insider Preview build for PCs and Mobile devices, Microsoft has officially released the Refresh Windows tool for Windows 10 users. For those unfamiliar, the Refresh Windows tool allows Insiders to perform a clean install of Windows 10 on their PCs. The tool is quite similar to the Media Creation Tool from Microsoft, which also allows you to clean install Windows.
Refresh Windows can come in quite handy when you are having an issue with an Insider Preview build of Windows 10. If there is any critical bug in the Insider builds, you will be able to clean install quite easily. However, keep in mind that Refresh Windows may not install the latest build from the Insider Program, which kind of make sense if you clean install due to a critical issue. In case you are wondering, the tool doesn't allow users to use their own ISO for the installation, which is something I hope Microsoft will add in the future.
If you are a Windows Insider and want to try Refresh Windows out, you can find out how to use the tool here. To download the tool, just head over to this link.