Is Copilot the best AI companion out there? Help us find out by answering a couple of quick questions!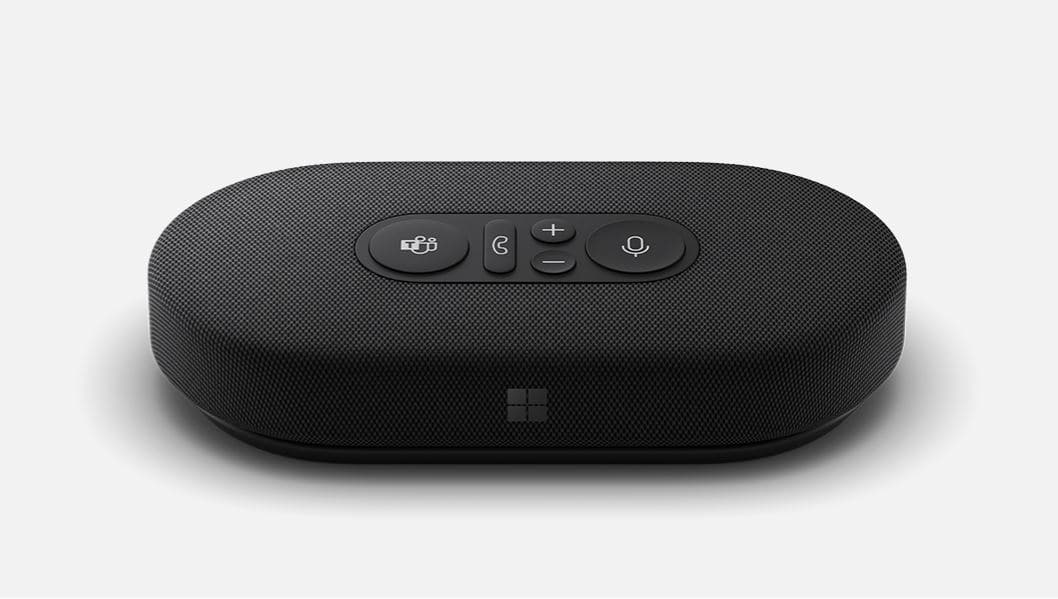 In April, Microsoft announced the new Modern USB-C Speaker that offers high-quality audio for meetings, calls and casual music listening. Recently, Microsoft sent this new speaker to us to try it. I've been using this speaker for the past few weeks, and you can find my review below.
Design:
Very muted design that will fit well in any corporate setup or a meeting room. I also liked the Silicone bottom and the dark grey colored fabric on the top.
Five easy to use physical hardware buttons on the top:

Microsoft Teams
Answer/End call
Volume up (+)
Volume down (-)
Mute

Neat cable management solution: You can unwind the USB-C cable from the cable storage area underneath the speaker.
Microsoft is also including a carrying case with this speaker.
Audio:
This speaker comes with a 50 mm full-range driver. The audio playback quality is good, but it didn't meet my high expectation. Yes, you can enjoy a better audio output when compared to your laptop speakers for sure, but since this speaker costs $99, I expected the audio output to be great.
There are two omnidirectional microphones on this speaker to capture your voice better than your PC can. I tested the microphone quality with my colleagues, and they had no trouble hearing my voice. If you are using this speaker instead of the built-in microphones found in modern laptops like Surface Laptop 4, you won't find much difference in the microphone quality. It is however definitely better than the microphones found in older laptops.
Overall, the audio experience on the Microsoft Modern USB-C Speaker is good, but not great.
Microsoft Teams integration:
You can launch the Microsoft Teams app by pressing the dedicated Teams button on this speaker.
The Teams button will fade in and out in white when you get a notification that a meeting has started.
When you receive a call, the Call button flashes white.
You can press the Mute button during a call or meeting. If you are on mute, the Mute button will turn red.
If you want to say something when you're muted, you can press and hold the Mute button, say what you want, then release the Mute button.
Once you get used to the above features, there's no going back. Especially, the mute button will be really helpful during Teams calls.
Verdict:
For $99, you can find a better-looking and better-sounding speaker on the market, but you won't get the Microsoft Teams integration. If you spend several hours a day in Microsoft Teams meetings, then this is a must-have accessory for you.
Microsoft should make this speaker work well with other major meeting solutions like Zoom and WebEx.
The Microsoft Modern USB-C Speaker can be ordered here for $99.99 USD.