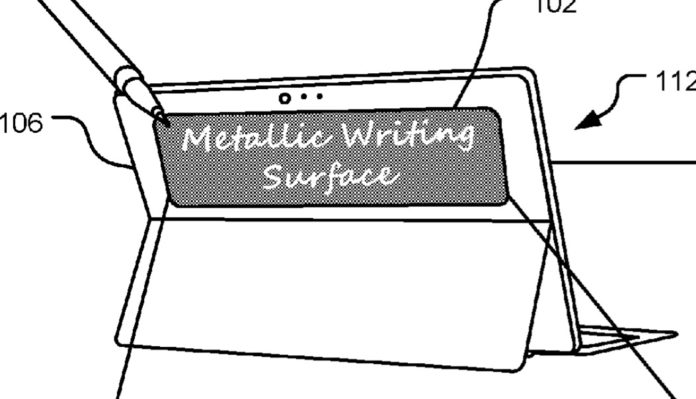 Microsoft has been innovative when it comes to launching new Surface devices and the company has done that in the past. It looks like Microsoft might have another idea which has a chance of giving them the first mover advantage.
According to a recent patent, Microsoft might be planning to add a second screen to the upcoming Surface device. The patent "REFLECTIVE DISPLAY" was filed by Microsoft with U.S. Patent Office on May 1, 2017, and it was published by USPTO earlier today (via Windows Latest). The patent shows a Surface device with a hinge which might suggest it to be a Surface Pro, with a second display on the back of the device.
Implementations described and claimed herein provide a reflective multi-layer structure that serves as a supplemental or primary display for an electronic device. In one implementation, the reflective multi-layer structure forms an external surface of the electronic device and includes a light-emitting display that is separated from the external surface by a dielectric polarizing film and a diffuser. Light emitted by the light-emitting display is transmitted sequentially through the dielectric polarizing film and the diffuser to present information on the external surface.

– Microsoft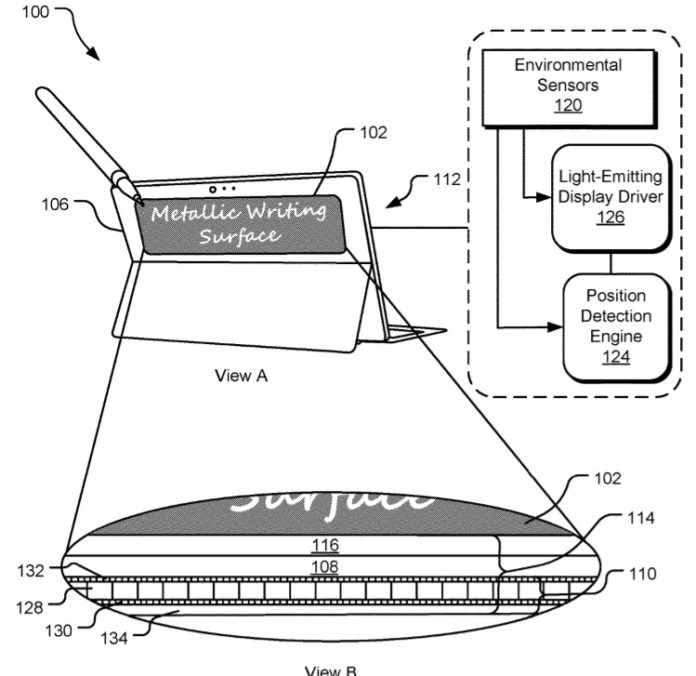 It's a good thing that Microsoft has been experimenting with the new idea of adding a second screen to a Surface device. The company has been rather successful in the past with their experiments with Surface devices and has shown some of the innovative devices. With the introduction of a secondary display, Microsoft might open up paths for other manufacturers to experiment with this tech especially since we have started seeing phones with a rear display.