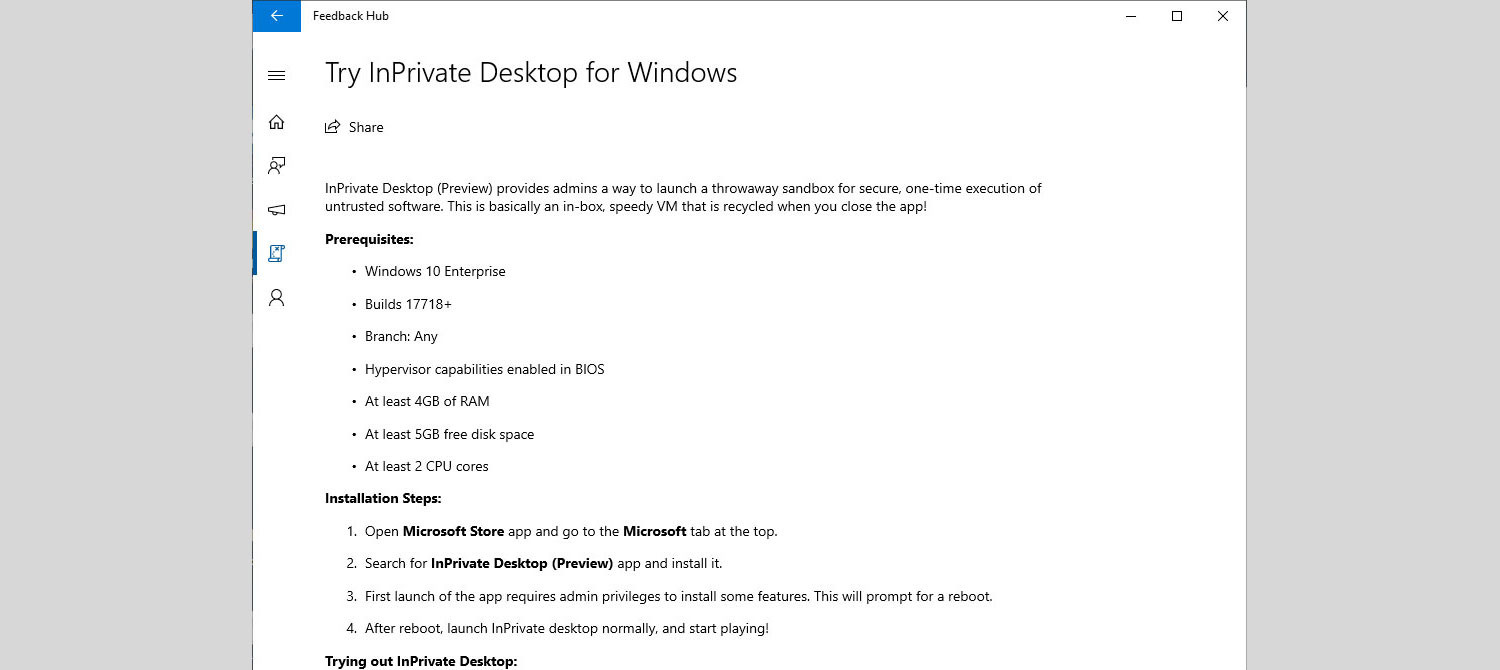 It looks like Microsoft is planning to add a security sandbox to Windows 10. Dubbed as InPrivate Desktop the new feature was first noticed by Bleeping Computer who saw a Quest dedicated to the feature in the Feedback Hub.
Security Sandbox is a feature which allows users to run third-party or unreliable programs in a secure environment so it doesn't damage the whole computer. The feature is usually offered by Security programs and Anti-viruses. However, with native sandbox support, Microsoft plans to strengthen the Windows Defender on Windows 10.
According to the Feedback Hub listing, the primary goal of InPrivate Desktop is to help mitigate risks to the host operating system while an untrusted program is running. The Feedback Hub quest also indicates that InPrivate Desktop may be coming exclusively to Windows 10 Enterprise in the future starting with build 17718 for all branches. The feature will also require at least 4 GB of RAM, 5 GB of free disk space, and hypervisor capabilities enabled in the BIOS.
Microsoft is yet to comment on the new feature but considering the fact that RS5 is almost ready it's highly unlikely that Microsoft will add the feature. That said, we might be able to take a look at the feature with the upcoming 19H1 update.
Source: Bleeping Computer; Via: Neowin