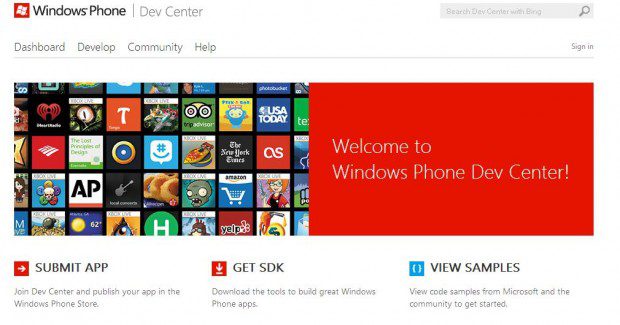 Microsoft today launched its new developer portal called Dev Center that will replace the old App Hub. The new Dev Center has much cleaner look and built on more robust and scalable backend which should make it more responsive. Also the new Dev Center now supports PayPal and supports developers in many more countries. The new Dev Center also features new analytic tools for tracking app downloads and performance. And developers can now find SDK info, forums, etc, in one place under Dev Center. Read the complete list of What's new here.
Check it out at dev.windowsphone.com
Read more at Windows Phone team blog.