Back in March 2017, Microsoft launched Ruuh which was targeted at the Indian Audience. The AI was limited just to Facebook Messenger and required users to have a Facebook account to interact with it. Later Microsoft also added Ruuh to Skype but again it required users to have a Skype account to use it.
Starting today, users can chat with Ruuh on a dedicated website. The best part is you don't need any sign in to any account or service to use it. Just head to Ruuh.ai and click on "Chat with Ruuh" to start chatting. The website will remember your chat so you can continue from where you left off. However, if you don't want the chat to continue then you can tap on three dots (…) on the top right corner and select "Forget Me". This will permanently delete all the conversation data and you can start fresh.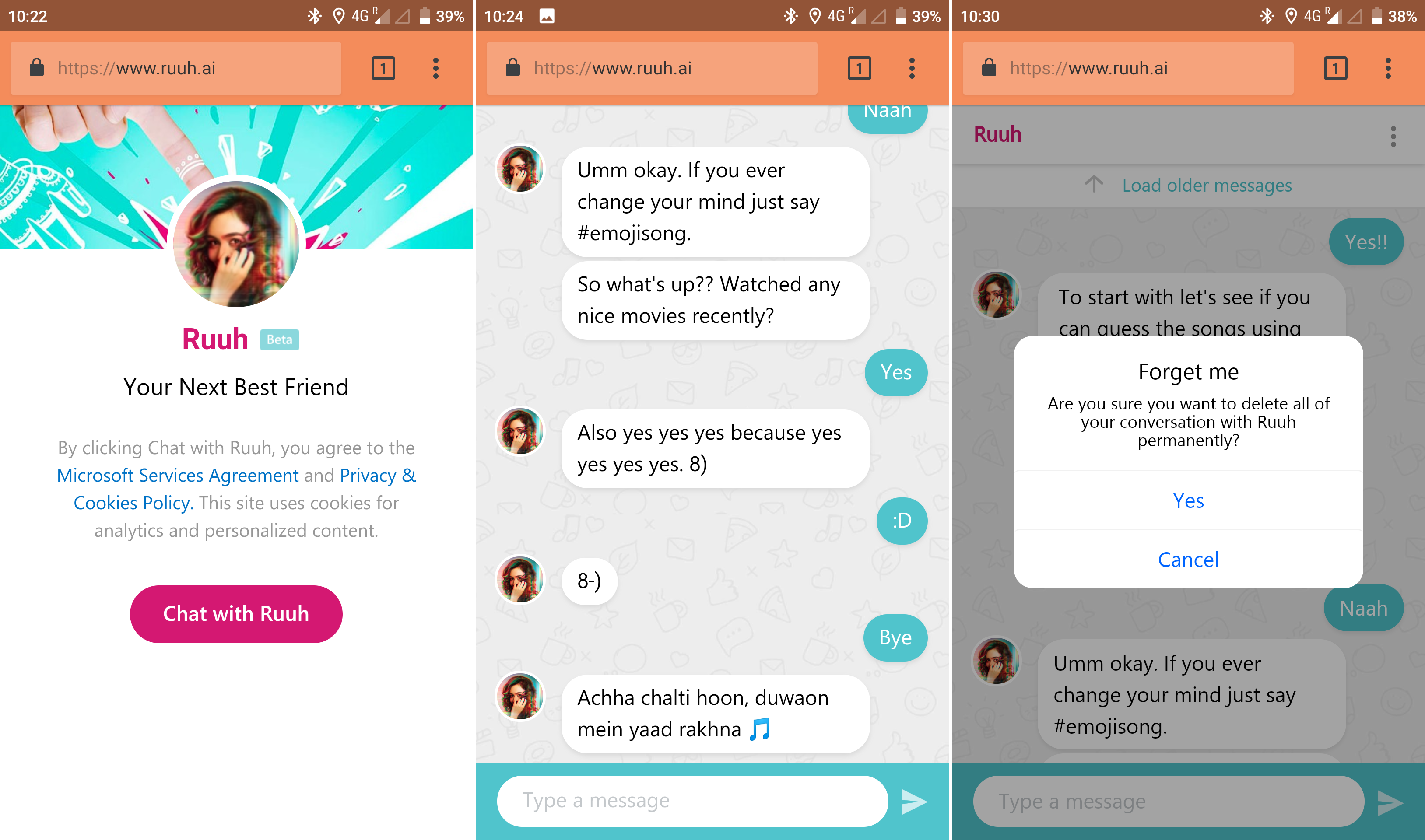 The website is still in beta and might cause problems occasionally. Microsoft hasn't announced the website officially yet so we still need to wait for it. That said, the website is live and you can head to Ruuh.ai to chat with Ruuh right now. Do note that the website will only work on mobile devices and will not show the chat option if opened on a PC.