Is Copilot the best AI companion out there? Help us find out by answering a couple of quick questions!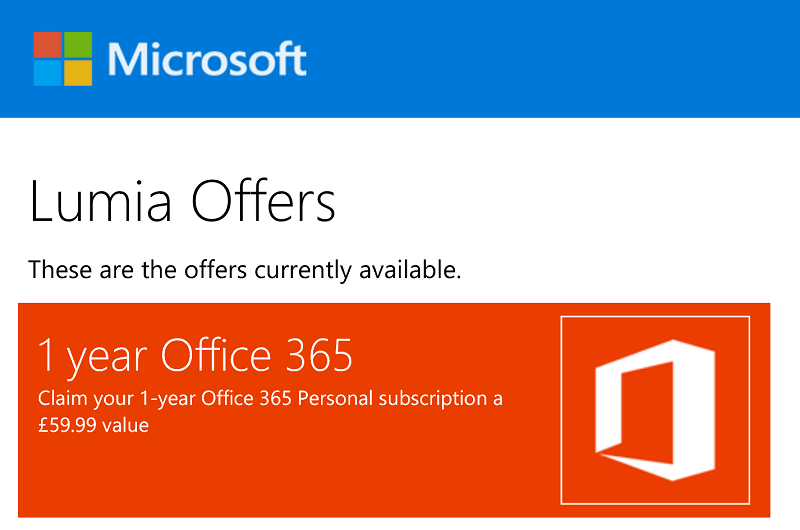 Microsoft is currently killing off the Lumia Offers app in favour of showcasing deals in the Windows Store – if the phrasing of the Lumia Offers app is to be believed. First spotted by Aggiornamenti Lumia, the Lumia Offers app which was a portal to Lumia specific deals and promotions for Windows phone users – is now being killed off. In its place, Microsoft states that they have integrated their offers and promotions in the Windows Store, so if you're looking for those you should head there first.
It's important to read between the lines here. While Microsoft says "We have a new home in Windows Store" that's again , not entirely accurate. While the Windows Store does offer deals and promotions on media, and apps – like every other app store- that's not what the Lumia Offers app did. The Lumia offers app allowed Lumia users to get access to deals like the Continuum Dock, free Office for a year and more. In other words, the deals offered by the Lumia Offers app and Windows Store are entirely different in scope and purpose, the Windows Store can't replace the Lumia offers app and vice versa.
What's really happening here is Microsoft continuing its purge of Lumia related content as the brand heads on its way out. Lumia offers was a good deal for Lumia buyers, but there aren't any of those anymore as Microsoft's quarterly statements show, and as such the app is no longer necessary