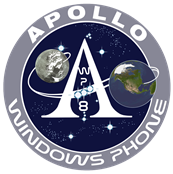 Believe it or not, there are still some who are doubtful that Windows Phone 8 will be built on the NT Kernel of Windows 8.
For those I am not sure this Microsoft job post for a Senior Program Manager in Windows Phone will be convincing, but then some people are never satisfied.
The job posting asks for a program manager in the "Cellular Core Team" who "build the next generation Windows Phone platform" to help turn "Windows 8 into the best smart phone platform".
To do this job the applicant would ideally need to have "Product development experience with an emphasis scoping, creating specifications and shipping software modules in NT" which rather puts the cherry on the cake.
Of course the only question which remains is whether it is a bit late to be looking for a program manager for such a key function for an OS which is meant to ship in 1-2 months to OEMs, but who knows, maybe some-one left in a hurry.
See the full job post after the break.
Separately Microsoft is also hard at work making sure current Windows Phone 7 apps will work on the "next version of Windows Phone" in preparation for the "next major release".
Are the sceptics convinced yet? Let us know below.
Date: May 9, 2012

Location: Redmond, WA, US

Job Category: Software Engineering: Program Management
Location: Redmond, WA, US
Job ID: 783653-81053
Division: Windows Phone Division
Is your dream to put a Windows Phone in every hand in the world as just Bill Gates had a dream to have a PC on every desktop? Wouldn't it be great to work on a product that your family and friends use daily that you can take pride in? The Windows Phone team is looking for a Senior Program Manager to play a key role as part of the Cellular Core Team as we build the next generation Windows Phone platform. This is your opportunity to join one of the most technically challenging, dynamic and exciting teams at Microsoft that is at the core of one of the largest strategic bets Microsoft has made in recent years.
The cellular core team is responsible for ensuring cellular functionality on our partner Mobile Operator networks and that application layers have all the key functionalities needed from the radio and modem layers. This technology is what turns Windows 8 into the best smart phone platform by allowing the device connected to the mobile operator's network via the next generation cellular technologies such as LTE. The cellular team accountabilities include defining and delivering a compelling cellular connectivity experience on the device, and ensuring that our internal team dependencies are met and ensure that our silicon vendor partners are provided with adequate support as new products and releases are under development. Another key functionality is to create specifications for functions with requirements from various sources including internal partner teams, mobile operators, Microsoft internal customers and 3GPP specifications. This team is critical to the proper functioning of many other teams whose modules interface with the radio and the modem. Our team collaborates with teams across various divisions and hence excellent communication skills are required.
Requirements
Intellectual horsepower and strong desire to win in the highly competitive smartphone market
Solid technical program management Skills (7+ years)
S in an Engineering discipline or a Computer Science degree
Product development experience with an emphasis scoping, creating specifications and shipping software modules in NT (7+ years)
Recent experience with mobile area
Excellent function specification writing skills with attention to details
Excellent negotiation and consensus building skills
Excellent written and verbal communications
Demonstrated ability to work with and communicate effectively with partner and internal stakeholders at all levels of the organization
WPEJOBS; WPEC
tri.OSPlat
WPD.WPE.AZ