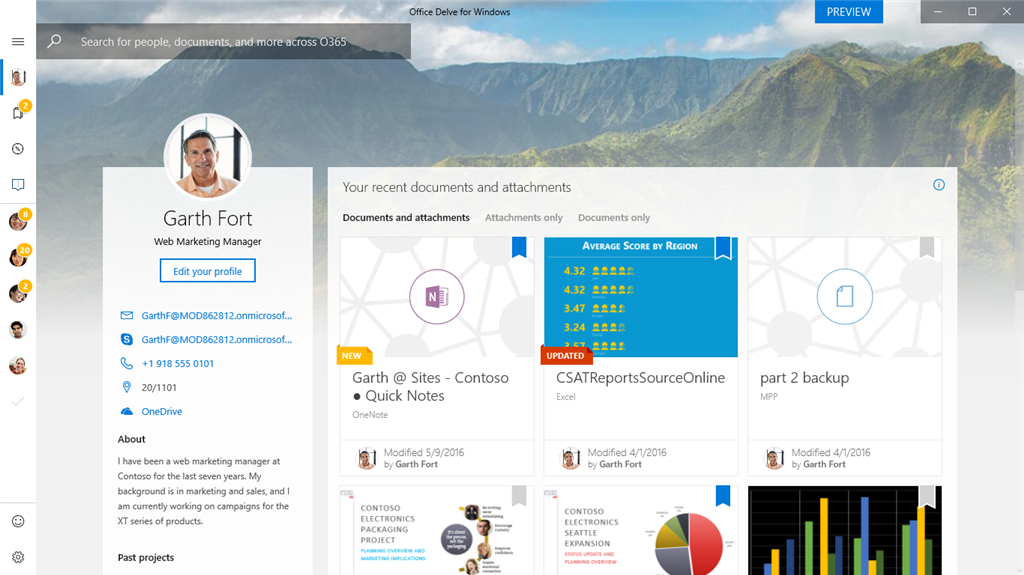 Last year, Microsoft announced Office Delve app preview for Windows 10 devices. This app help users discover about the content and people around them in their organization. Microsoft has now removed Office Delve for Windows 10 app from the Windows Store and they are recommending users to use the web version of Delve instead. Users who have already installed this app can continue to use it, but the app may stop working in the future.
Microsoft provided the following statement to ZDNet on why they removed this app from Windows Store.
"Delve is one of many personalized search and discovery experiences powered by the Microsoft Graph, and has provided a model for how search results surface across Office and Windows. Our vision for workplace search is that it is accessible from wherever you are working, personalized and relevant to you, and that it surfaces results from across Microsoft 365.

"As we announced at Ignite, we continue to enhance the search and discovery experiences across Microsoft 365. As part of this, we're focusing our efforts on the Windows taskbar search experience which includes content and people inside your organization, as well as content on your local device, and on the rich web search experience including Delve and other search bars within Office 365."
Instead of requiring users to go to one more app to get Delve insights, Microsoft is planning them to the places where users are. Microsoft's plan sounds good, but I hope we will see the results of their work soon. May be they should have not removed the app from Windows Store until their alternative solution is available to users. What do you think?