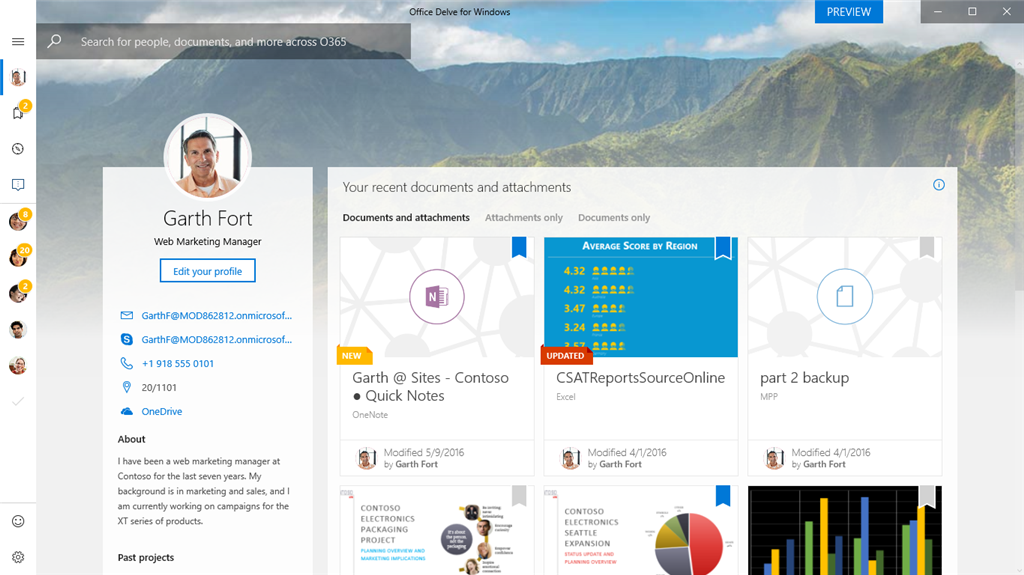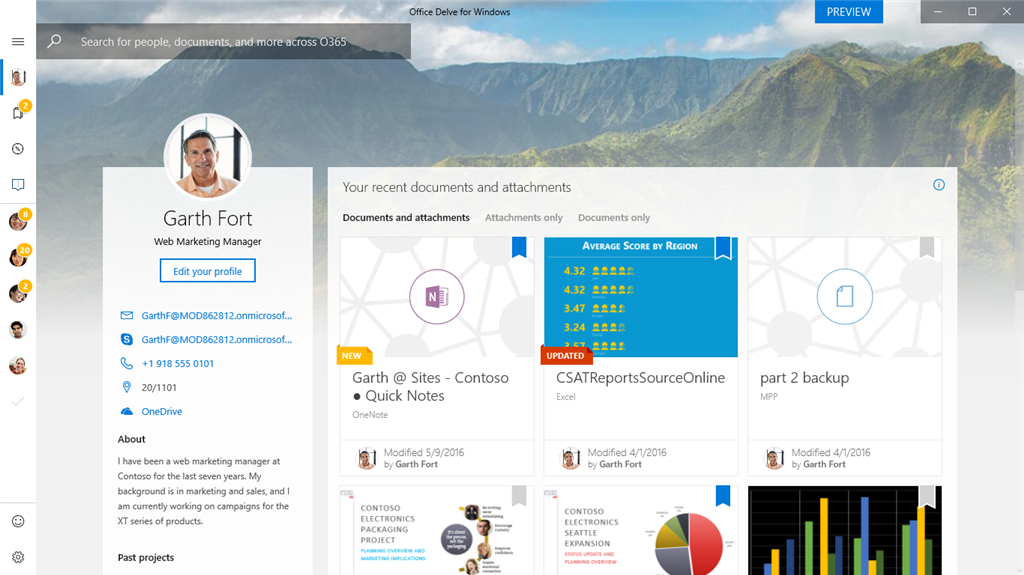 Earlier this month, we reported about the Office Delve app preview for Windows 10 devices. Microsoft today officially announced that a Preview of the Office Delve for Windows 10 app is now available. As you know, you need use your Office 365 work or school account to sign in and see what Delve can help you discover about the content and people around you in your organization. With this preview app, you'll be notified about document updates, and get document suggestions that are relevant to your work. You can also find people and get back to your recent documents and attachments.
Key features:
Get updates about what your colleagues are working on
Find relevant documents and attachments based on people you know
Get back to important documents you're actively working on
Download it here from Windows Store.