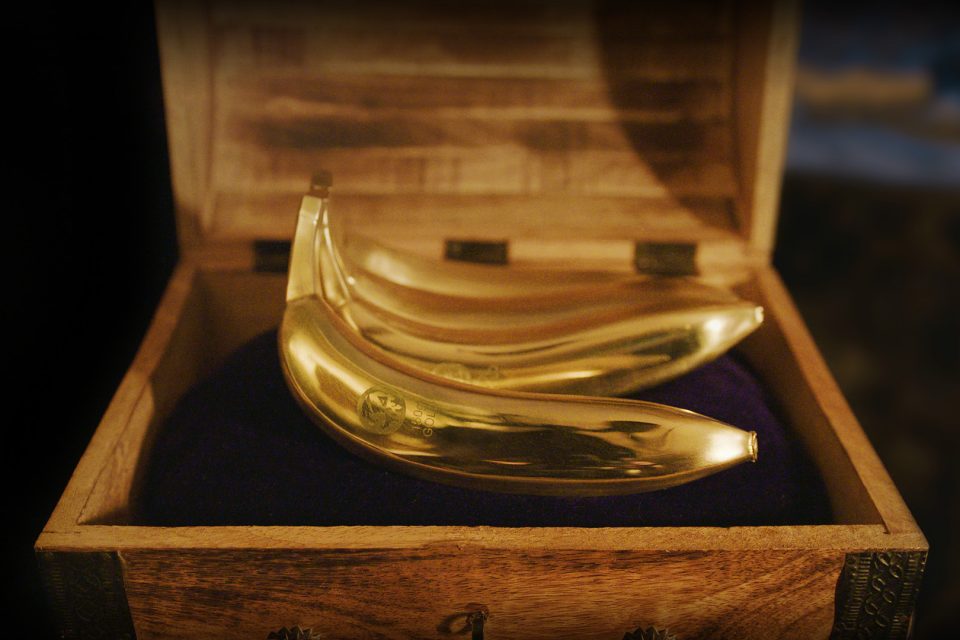 Microsoft is going all-in for its Sea of Thieves promotional campaign ahead of the game's launch. Announced today, the company is hosting a global treasure hunting event starting next week, and the winners get four golden bananas worth an estimated £20,000 each (via Xbox Wire).
From Monday, March 19 at 12AM PT through Wednesday, March 21 at 1PM PT, you and your crew (of up to three other friends) will need to solve a total of 15 riddles to be eligible for the prize. Participants from eligible countries will then be able to input the answers to those 15 riddles at xbox.com/thebananaquest. Teams will have seven hours to submit their answers.
The first crew from each country to correctly solve the set of riddles will move on to the semi-finals on March 22 for one last riddle.
The riddles for The Quest will be scattered online and across several real-life locations in Key West, Florida; London, United Kingdom; Berlin, Germany; Sydney, Australia; Paris, France; and Victoria, Canada. As stated in the announcement, "should you find yourself marooned elsewhere, these clues will also be scattered digitally as well."
You can view more information regarding the competition over at xbox.com/thebananaquest.
Sea of Thieves launches on March 20, 2018. You can pre-order it from the Microsoft Store here.