Is Copilot the best AI companion out there? Help us find out by answering a couple of quick questions!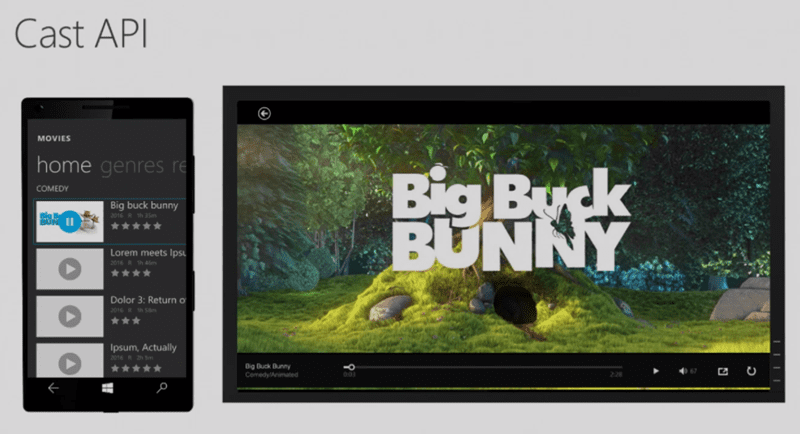 Gaming is one of Microsoft's major revenue generators, but unlike the PC or Xbox Windows Phones does not have a reputation for gaming excellence.
It would unfortunately be naive to say Microsoft is looking to change that, but according to Microsoft gaming czar Mike Ybarra, director of program management for Xbox, the platform may benefit (almost incidentally it seems) from Microsoft's Universal Windows App push.
When asked by PCWorld what Microsoft was doing to address the gaming situation on Windows Phone he said:
Absolutely. I think what it starts with is what [we] call the UWP [Universal Windows Platform]. We're going to start with our strengths—there are millions of [Windows] devices out there, but it's not the hundreds of millions of devices that iOS has, and I don't know how many Android has—but it's a big number, right?

We can get UWPs on the PC and on the console—by definition the platform developers can very easily get it on the phone. And that's kind of the vision: Don't think about where you're at, build your game, do a couple of tweaks and you're going to see it run. Will you see Halo 18 run on this [phone]? No, so you gotta be smart about that. But we'll invest in the mobile space as well.
Certainly not the strongest endorsement, and Ybarra made it clear that for the new Microsoft it was not about pushing their platforms but about reaching their users whereever they are. He continued:
And frankly, with Xbox, I want to focus on the gamer. So when I think about bringing Xbox Live to other platforms, we have Xbox Live on iOS and Android right now. Those are areas we want—if our gamers have those devices, we want them to be able to engage with our gaming platform, too.
There are two obvious areas where Microsoft could capitalize on the close integration of Windows and Windows 10 Mobile. One is to allow Game Streaming to the Xbox app on Windows 10 Mobile also (currently this is only available for desktop).
The second is to offer big screengaming via Continuum for phones, allowing users to have a mini-Xbox One by plugging their phone into a TV. Unfortunately at present there is no indication Microsoft is making moves with either of those moves.
Do our readers think Microsoft can do more? Let us know below.