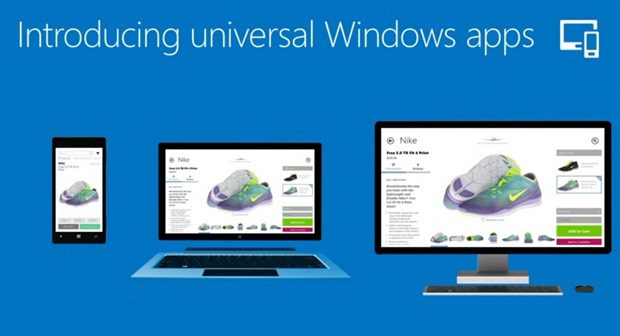 At BUILD today Microsoft announced Universal Windows Apps using the new windows run time.
Developers will be able to optimise apps for different form factors.
Apps will be based on the Windows Runtime, and support as a second layer C#, JavaScript and HTML5 and still use the same framework.  Developers will be able to have device specific and shared code and will be able to easily test the app on both Windows 8.1 and Windows Phone 8.1 emulator.
Visual Studio will also offer developers various tools to optimise their apps for each platform.
Microsoft will also offer shared app identities, which will mean for example consumers will be able to buy an app on the PC and use it on the phone or vice versa, and also use in-app purchases on both apps.
It offers a common app experience on each platform.
Microsoft also revealed that Universal apps will eventually support Xbox also, but did not say when.