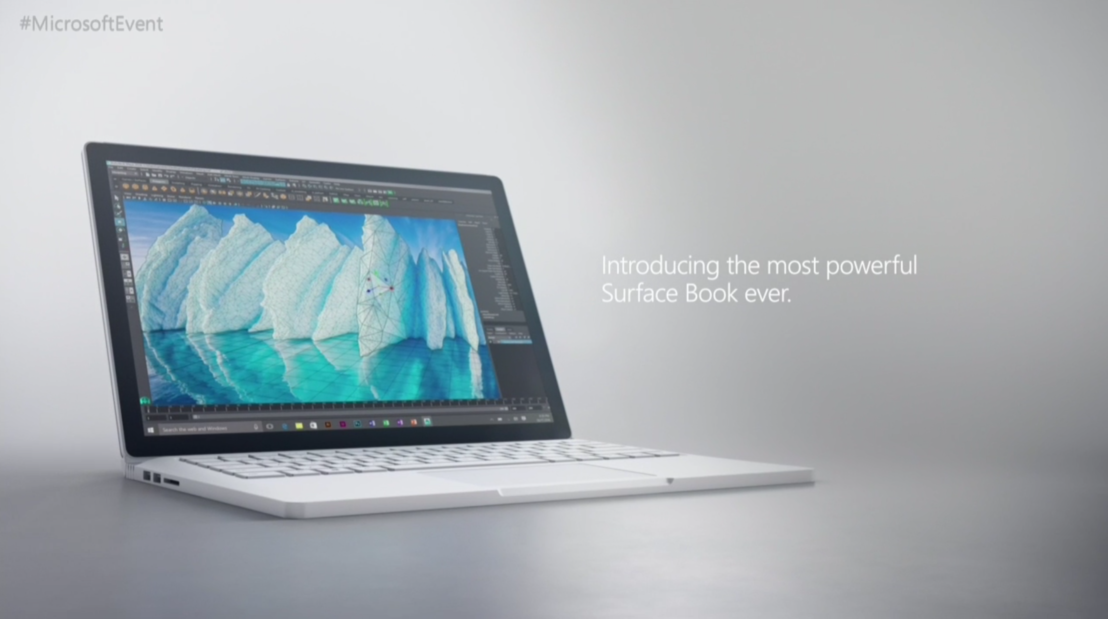 Alongside the stunning new Surface Studio, Microsoft today introduced the world to the new Surface Book, the Surface Book i7. Billed as "the most powerful Surface Book ever", the new Surface Book is powered by Intel's Skylake processors (i7 naturally) ,a new GPU and twice the level of performance.
The new Surface Book i7 offers 30 percent more battery life, netting you 16 hours of runtime. It also comes with a  with a new redesigned thermal system, and clocking it at 3 times more powerful than a Macbook Pro 2013 .
Microsoft's Surface Book is a beautiful product, and the firm recognizing that  potential and iterating on it speaks volumes about its commitment to hardware.
Ahead of the expected Surface Pro 5 and Surface Book 2 launches next Spring, it is rare to see Microsoft making refined changes like this to its already established product line. This is not to say that it's unprecedented, Dell and HP also refreshed their flagship ultrabooks this year, and Microsoft regularly improves their Xbox consoles and controllers yearly. However, Microsoft has traditionally not released new refreshes of their Surface devices until today. This change in strategy may signal Microsoft taking their role as a PC hardware manufacturer more seriously than it has done in previous years.
The new Surface Book will be available in November, but you can pre-order it right now for just $2,399.