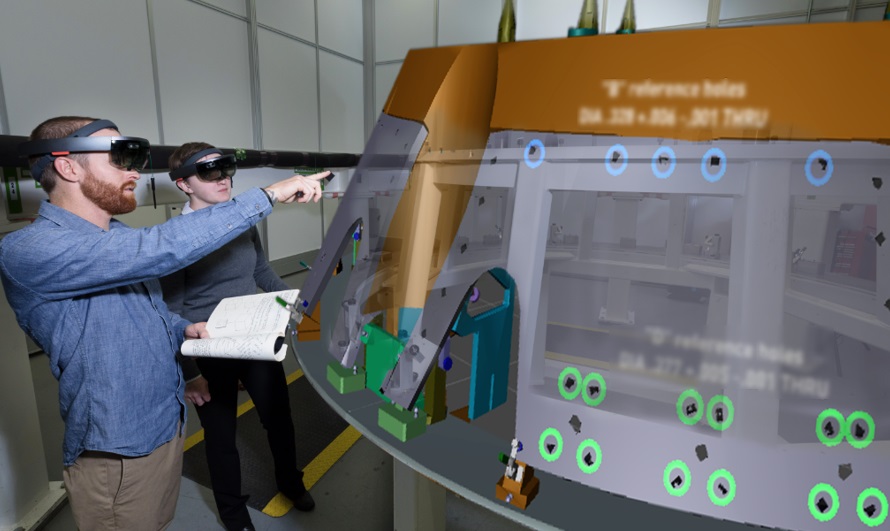 MIT Technology Review reports that the Microsoft HoloLens has found a steady gig in the space industry as Lockheed Martin adopts the Mixed Reality gadget to assist its workers in assembling spacecraft for NASA.
The headset is currently used by workers for up to 3 hours per day to help them with training and planning work, taking the place of the usual 1,500-page manual which tells them where to place drill holes or how hard to torque screws.
"At the start of the day, I put on the device to get accustomed to what we will be doing in the morning," said Spacecraft technician Decker Jory. The overlays generated by the HoloLens even feature colour coding to show which worker is assigned to which task.
Lockheed Martin says technicians needed far less time to get familiar with and prepare for a new task or to understand and perform processes.
"Just about every time, we are building something for the first time," says Brian O'Connor, the vice president of production operations at Lockheed Martin Space.
Lockheed Martin was so happy with the results they are thinking of offering the technology for use by astronauts in space.
"What we want astronauts to be able to do is have maintenance capability that's much more intuitive than going through text or drawing content," said Lockheed Martin's head of emerging technologies, Shelley Peterson.
For now, more development needed to be done to increase their wearability and ease of use of the headsets and to make developing content for the devices easier.
Microsoft is expected to release a new generation of HoloLens headsets sometime within the next 6 months designed to address most of the faults of the current device.
"If you were to look five years down the road, I don't think you will find an efficient manufacturing operation that doesn't have this type of augmented reality to assist the operators," Peterson concluded.