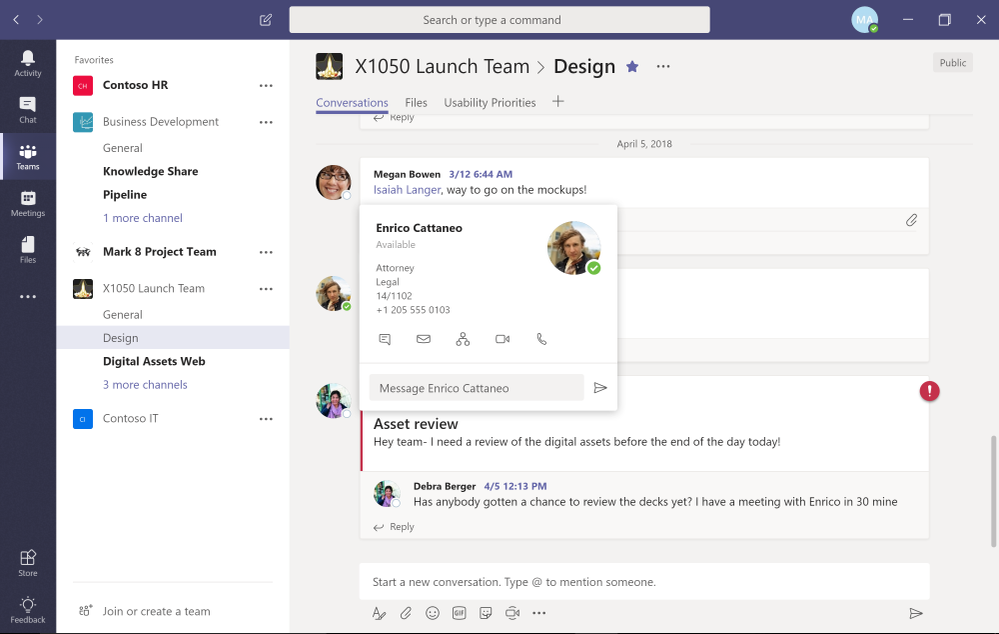 Despite a lot of momentum behind Microsoft Teams, Slack remains the giant in enterprise messaging, with the company recently announcing 8 million daily active users, 3 million of those being paid.
The main reason for the company's growth is its free tier, which allows groups to get started without asking permission from anyone in the company, and allows others to adopt it easily on recommendation.
Now Microsoft has a plan to address this issue, by allowing any users in a company on Active Directory or with an Office 365 subscription to initiate a one-year free trial, unless their admin blocks this ability.
The issue for companies, of course, is that users will be using the sharing app before policies and governance are in place, raising the possibility of all kinds of mischief.
This is of course how Slack has managed to penetrate many companies, but Microsoft is meant to be a better corporate citizen.
Microsoft is giving proactive admins the ability to block this feature, with instructions which can be found here.
The move, which has been called "unnecessary" could also be described as aggressive, as Microsoft works to maintain their lock-in in enterprise productivity.
Via Redmondmag