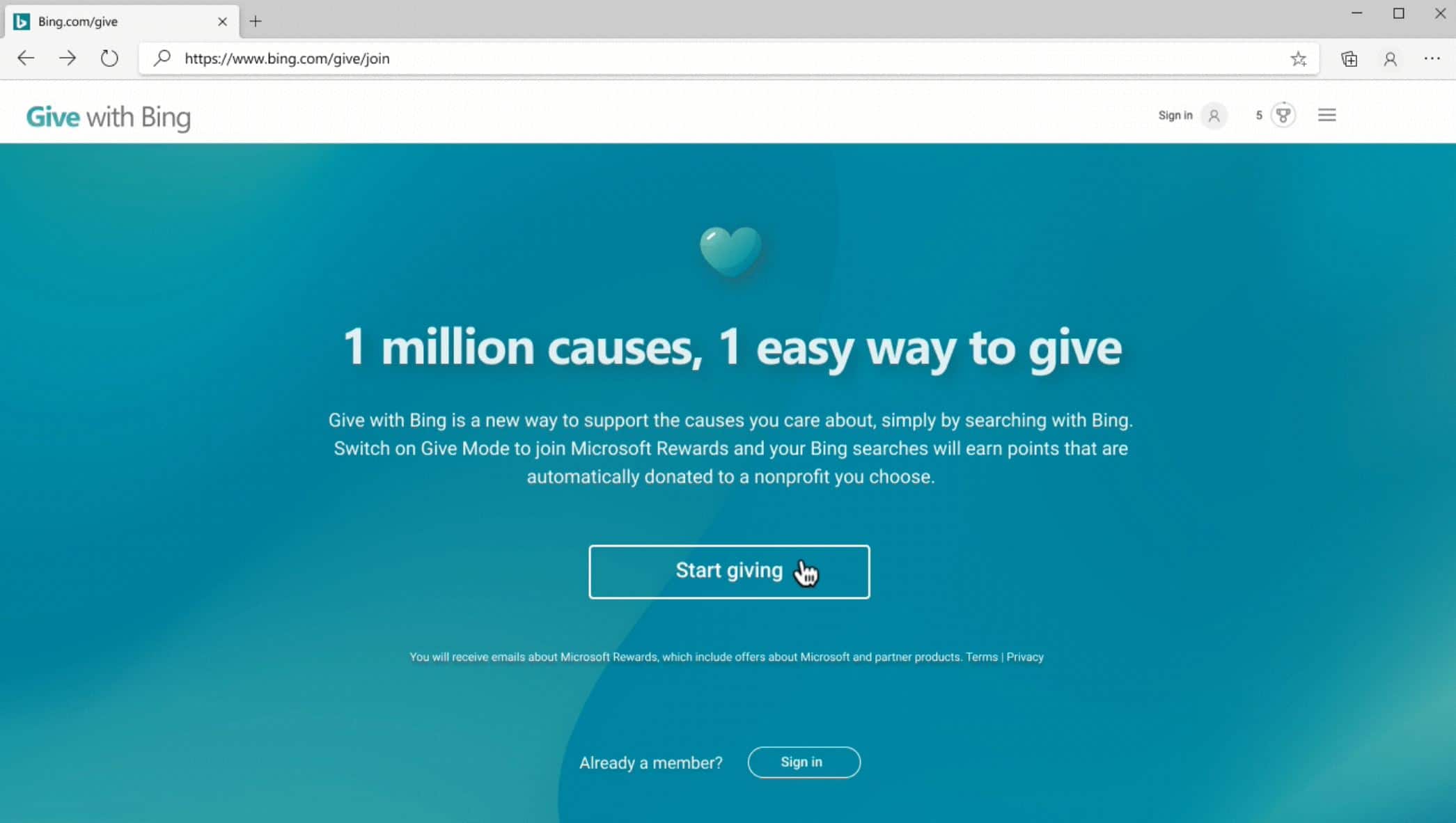 Back in March, Microsoft announced the new Give with Bing program in the US which allowed users to donate Microsoft Rewards points to a charity. Along with the news about Bing rebranding, Microsoft today announced that it is expanding the Give with Bing program to 7 new countries (UK, Canada, Australia, France, Italy, Germany, and Spain).
Microsoft also mentioned that they have expanded the number of nonprofits on Give with Bing to include over 1.4 million organizations across the globe. Through December 31, 2020, Microsoft will match the points you donate to organizations through Give with Bing to increase the impact of their work on urgent areas such as public health, social justice, and education. To date, Microsoft Bing users have donated over $1 million worth reward points to nonprofit organizations.
You can join Give with Bing program here.
Source: Microsoft