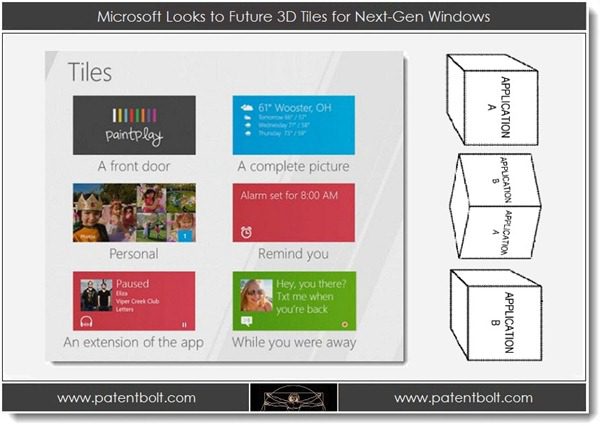 Forget double-sided tiles.  Microsoft thinks Windows 8 users should be able to twist and turn their tiles in up to 3 dimensions, and even have cylindrical tiles.
In their patent the sides of the boxes could show more information about notifications, such as the subject line of a newly received email or a full text messages. The several sides of the boxes would allow more information to be shows.
The rotating tiles can also be used to reveal menus e.g for a music controls.
The patents were filed in Q2 2012 and granted in Q3 2012, so may show up in some future version of Windows Phone.
See more screen shots after the break.
Read more detail at Patentbolt.com
Thanks V4X22ndNov for the tip.