Microsoft Garage today released a new Chrome extension called Personal Shopping Assistant. This extension will automatically remember and organize all your products your visit browse online and allows you to conveniently compare and choose products across sellers. You can also get notified on price changes for favorites and find other places to buy, products you like.
Microsoft is also planning to release it as an Edge extension soon the assistant experience is available on the phone, through a companion website. It will also be available as a conversational bot (contact) on leading messaging platforms on the phone, like Skype.
Screenshots:
Gallery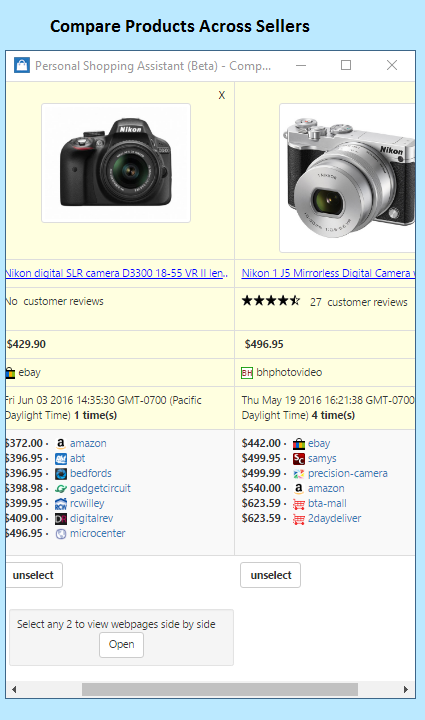 How does it work?
The assistant is designed to automatically capture and save product information from product pages you browse. After downloading the assistant, simply shop online with your chrome browser as you normally do. Products you browse will automatically start appearing within the assistant, under "Browsed". You can additionally save products you love to "Favorites" and get notified when their prices change.
Download it here from Chrome Web Store. More details about this PSA (Personal Shopping Assistant) extension is available here.