Back in 2019, Microsoft announced that Cortana iOS and Android apps will be killed as it will integrate Cortana directly into Microsoft 365 productivity apps. However, the dedicated Cortana app on Windows remained as it is for several years. In June this year, Microsoft announced that it will kill Cortana app on Windows starting in August 2023.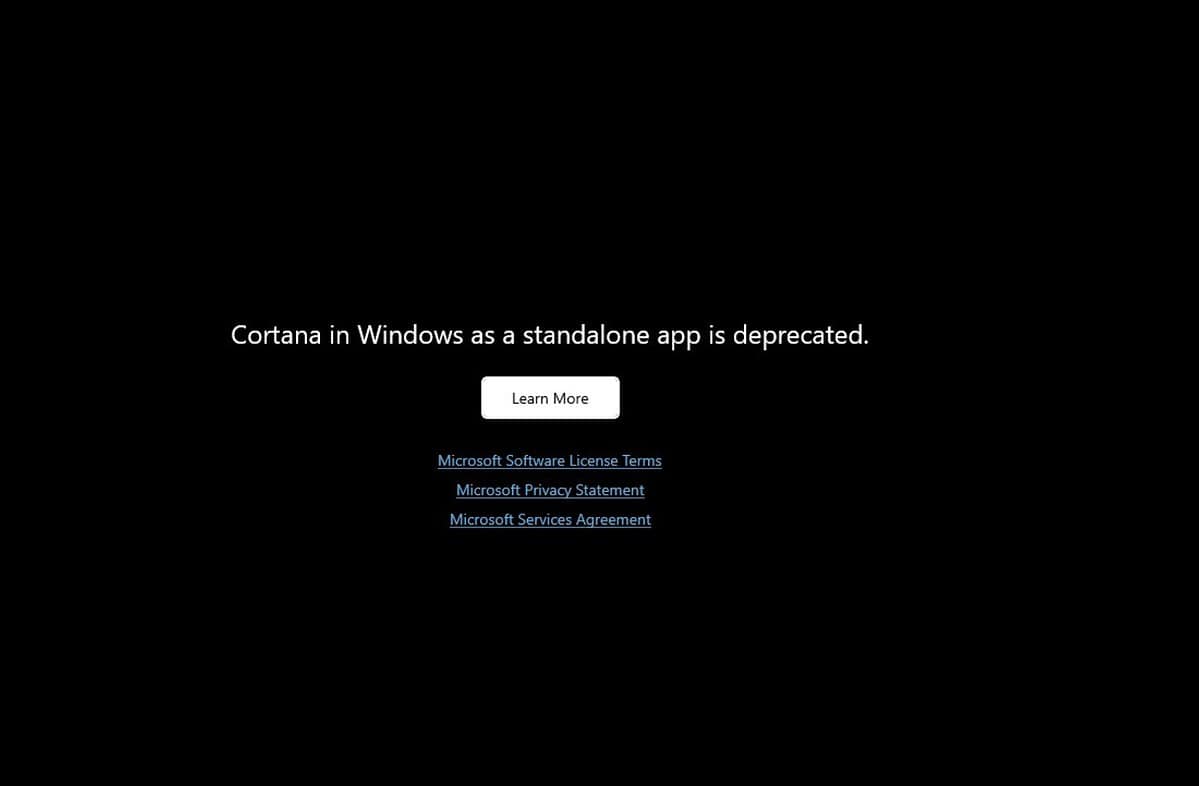 Yesterday, Microsoft started the roll out of a new update for Cortana on Windows app in Microsoft Store. Once this update is installed, all the Cortana app functionalities will be disabled. When user launches the Cortana app, Microsoft will display the following message:
Cortana in Windows as a standalone app is deprecated.
Cortana will continue to be available in Outlook mobile, Teams mobile, Microsoft Teams display, and Microsoft Teams rooms.
Microsoft recommends users to check out Windows Copilot as a replacement for Cortana on Windows. For those who don't know, Windows Copilot is essentially Bing Chat for Windows 11, except that the former is integrated into the OS. The benefit of an integrated AI chatbot is that you can control pretty much all the settings in the OS with the help of simple prompts. For example, you can ask Windows Copilot to enable the dark mode, and it will do that in a blink of an eye, eliminating the need to go to the Settings app and find the setting to enable that. You can check out five amazing features you can try on Windows Copilot right now.