Microsoft's AI push not only impacts the search engine Bing but also helps Windows 11 users reap benefits. The software giant has recently announced what the company calls "Windows Copilot," which is powered by the same GPT LLM technology that powers the Bing Chat. Windows Copilot for Windows 11 is marketed as a "Centralized AI assistant" for users.
If you have tried Bing Chat or ChatGPT, you will get familiar with Windows Copilot as soon as you start using it. One major advantage of a Windows Copilot is that it's built right into the OS, meaning you don't have to open any web browser to get the job done. In this article, we will highlight five amazing features you can try on Windows Copilot.
1. Customize Your PC Settings with Windows Copilot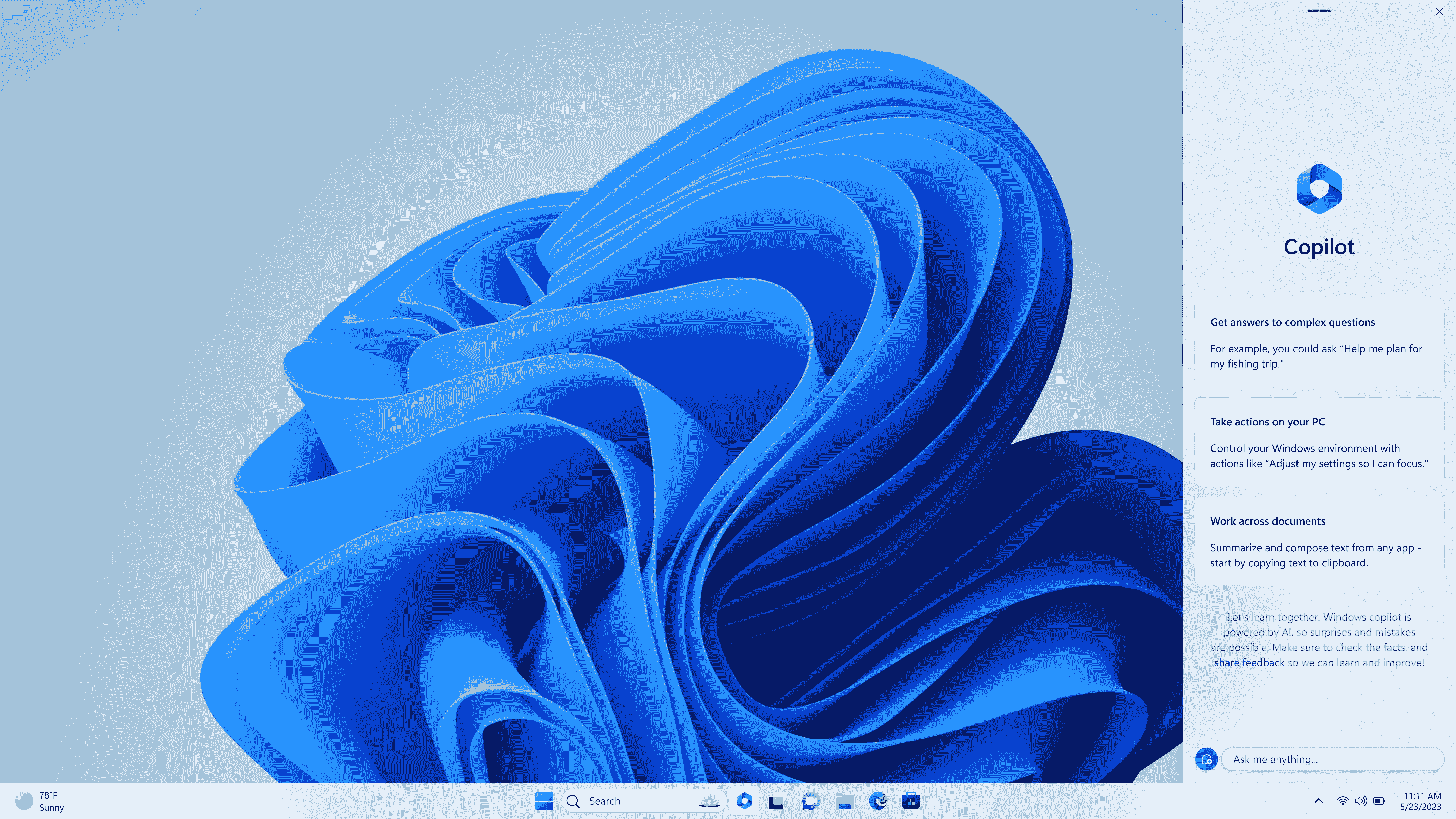 If you are new to Windows, it will be quite challenging to tweak anything in the OS. Windows Copilot can make it so much easier. You change important Windows settings right from the Windows Copilot, which means you don't have to open the Settings app and go through the painful process of finding that particular setting.
You can enable settings like Dark mode with just a simple prompt in Windows Copilot. You can type "enable dark mode" in Windows Copilot, and it will change it to dark immediately. You can also turn on features like Focus session, WiFi, Bluetooth, and pretty much everything that you can tweak in the Settings app.
2. Windows Copilot Can Summarize and Explain Content
Not many of us wouldn't want to read a long financial report or anything lengthy, but sometimes we don't have any choices. Windows Copilot can be handy in scenarios such as this. It can summarise a long document so you do not miss anything important. Also, if you fail to understand something even after reading the summary, it will help you understand that.
If you have used Bing Chat, all this should sound familiar. Bing Chat can also generate a summary and help you explain anything. Windows Copilot, being powered by the same AI technologies, can produce the same results, and understandably so.
3. You Can Ask a Range of Questions to Windows Copilot
You can imagine Windows Copilot as your digital personal assistant but better. Just like a personal digital assistant, Windows Copilot can answer various questions. But unlike Cortana or its competitors, Windows Copilot can answer questions with great clarity and accuracy. Besides answering your queries, it will also provide additional facts to help you develop a comprehensive understanding of that topic.
To ask anything to Windows Copilot, just type your query in the Ask me anything box, and it will give you an answer. You can ask additional questions related to that topic and continue the conversation. You can also tell the Copilot to play music, and it will start playing it on your default music app. Windows Copilot works with all your apps on Windows 11.
4. Choose Your Conversation Style in Windows Copilot
Not only can it answer your queries, but it also can provide answers in different styles. Like Bing Chat, you can select what Microsoft calls "Chat counters" while asking questions. Chat counter is technical terminology for the different conversation styles, which consist of Creative, Balanced, and Precise. If you want Windows Copilot to provide long answers with additional facts, you should select the Creative style. Selecting the Precise option will give you to-the-point answers.
5. Try Bing and ChatGPT plugins in Windows Copilot
Windows Copilot also supports plugins for ChatGPT and Bing Chat, which means you can get an overall better AI experience after installing them. How can plugins help augment the AI experience? Well, ChatGPT and Bing Chat do not always produce accurate results, and to make sure that you get the most updated information, those plugins can help. For Example, if you want to fact-check something, you can try and install the Wolfram plugin. There are plenty of plugins to help get the most out of Windows Copilot.
What's Ahead for Windows Copilot in Windows 11
Windows Copilot will get better with time. Changes introduced to Bing Chat and ChatGPT will automatically be available for Windows Copilot almost every time, as OpenAI's AI technologies power all three. We are excited to see what's coming next to Windows Copilot.