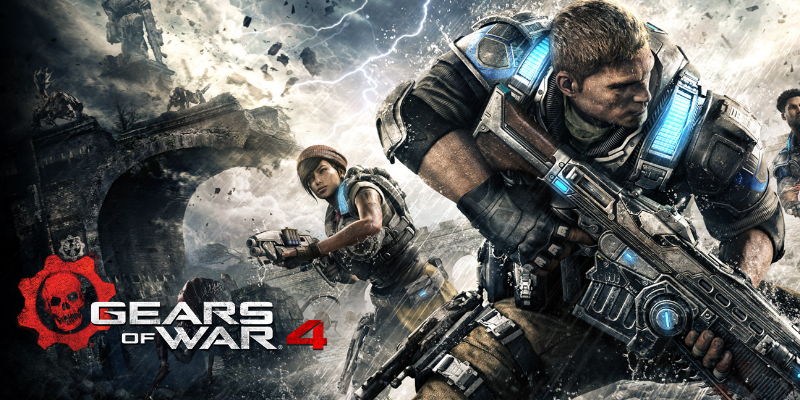 Microsoft has detailed an incoming update to the Gears of War 4 game coming this December on the 6th. The new update adds new maps, features and daily rewards to the game.
In terms of Maps, Microsoft is adding the Speyer and Glory maps to the list of playable arenas in the game – you can check them out in the videos below. Speyer is a map which us based on close quarters combat, while Glory is a fortress based map with emphasis on securing defensible positions.  They will be made available from the 13th of December, and the Coalition reminds gamers that these maps – like all Maps – are rotated in and out of the public playlists – with Gridlock and Relic being out.
Microsoft has also added a new Daily Rewards Citizen and a new vertical Split screen for players on the Windows 10 platform.
A Daily Rewards system
improved visual feedback for damage dealt with the Gnasher
Vertical Split-Screen for Windows 10 players
Improvements to footstep audio balance, audio/video settings
A whole lot more!
The Coalition will also be sharing more information about "Gearmas"which features holiday-themed content and weaponry. A new special Wintery themed event is also being promised. There's not much information about that right now, but more would be shared in the future.
Are you playing Gears of War 4? Let us know in the comments below.