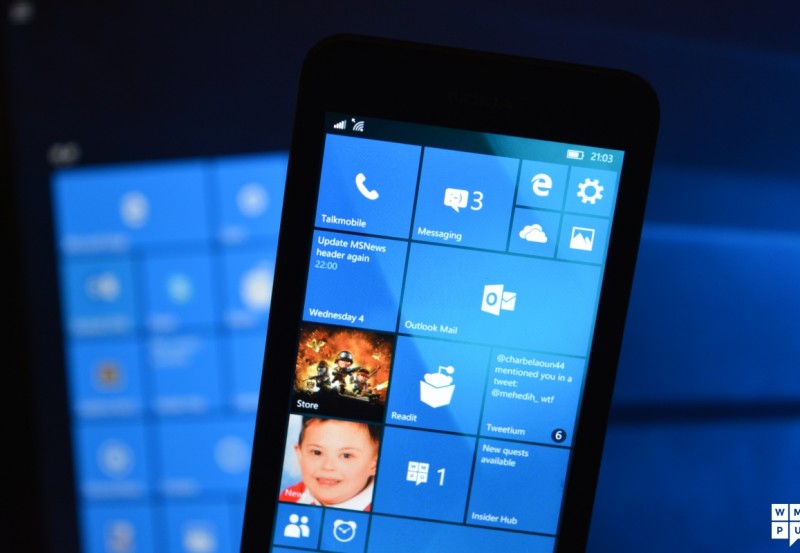 Remember last week's unexplained seemingly random Windows 10 Mobile rollout for Lumia 535 dual sim devices? If Microsoft is to be believed, that is just part of a test rollout prefacing the full Windows 10 rollout later this month year decade soon.
On a comment posted on the launch video of the Lumia 650, the company's official account stated;
When Windows 10 Mobile version of the official version has been pushed close to the last few days we have been made to some Lumia models worldwide push the test, this test version of Windows 10 Mobile push the official version, if you receive the push to update assured; but most of Lumia models were not yet push test, so please do not worry, you can occasionally go to Windows update to check for new updates.

Do not forget to check that the mobile phone automatically detects and updates the download options, and make sure there is enough space to facilitate mobile phone to download the update when we push send to your phone, your phone will automatically start downloading in the background, and in when everything is ready to remind you to upgrade, thank you for more than a year of waiting and patience!
Comments posted on that video indicate that some users of the Lumia 720T and similar Chinese branded devices have also received the Windows 10 update, but we have not been able to confirm that on our end.
Nevertheless, it seems that after over a year of waiting, Windows 10 Mobile is finally rolling out "soon".
Have e you received the Windows 10 Mobile update without using the insider program? Let us know in the comments.