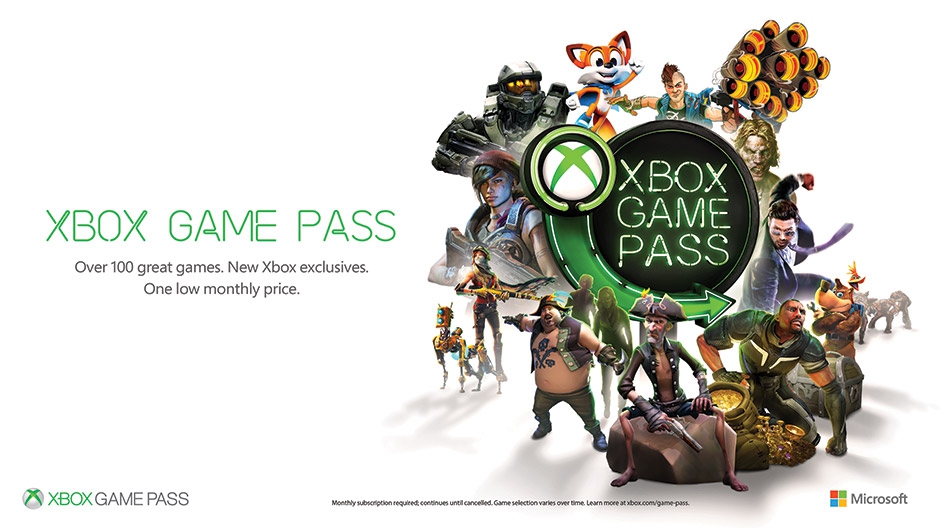 One year ago today, Microsoft officially launched Xbox Game Pass, its own subscription service that gives players access to a rotating monthly catalogue of over 100 games. To celebrate the occasion, a post on Xbox Wire notes how successful the program has been.
Since fans have shown enthusiastic reception to Xbox Game pass, the service is now available in over 40 markets across the globe. This may not mean much to people, however, if it doesn't have great games to play, which is why in January it was announced that all new Xbox games from Microsoft Studios would simultaneously release into Xbox Game Day the same day as their global release dates. This means whenever the next Halo, Gears of War, or Forza comes out you'll be playing them day-one if you're a subscriber.
The company also notes how Xbox Game Pass has driven members to play more games than ever before, increasing discoverability of lesser-known titles. Not only is this apparent within the service, but it's been noticed outside of Xbox Game Pass as well, with more people playing games that are not part of its catalogue. Publishers and developers have thus seen a positive impact from this increased activity.
Xbox Game Pass has revived gaming communities of older titles while fostering new ones with the recent launches of Sea of Thieves and State of Decay 2. The team at Xbox looks forward to bringing you more of the games that you love.
Via: OnMSFT