On the desktop, Microsoft Office is supreme when it comes to productivity. There are no options that even approach the same level on the desktop environment and that's just a fact. Competing services like Google docs and iWork do not come close in breadth of features and ubiquity. In mobile however, Office does not have the same power.
Besides being good for viewing Word documents and making minor edits, productivity on mobile has a very different face to productivity on the desktop due to the nature of smartphones. Microsoft cannot just easily port Office as a whole to mobile OSes, rather they have to rebuild and re-architect for mobile scenarios in a way that allows individuals to be productive without feeling overwhelmed.
The difference between mobile and desktop needs for productivity is implicit in the way people use these devices. A mobile is used for minutes at a time, for small short tasks. There may be multiple activities carried out for short periods of time as well, but these tend to be done one at a time. In contrast, on a desktop when one opens Microsoft word, one intends to focus on the task at hand predominantly.
There may be other windows opened for cross referencing and easy drag and drop of files but the essential workflow remains the same.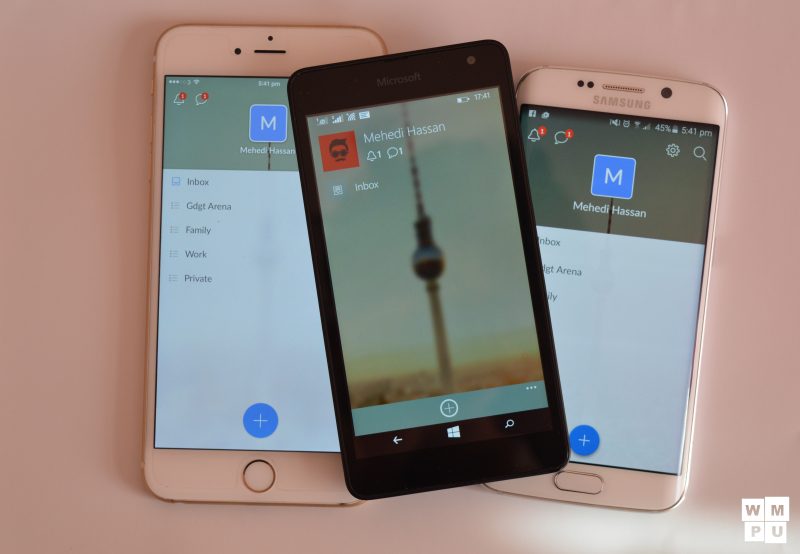 From looking at these differences we can infer that to build a mobile productivity suite, Microsoft cannot simply rely on the experience it has gained from working on the desktop. And the firm realizes that. This first manifested with Microsoft's purchases of both Accompli and Sunrise Calendar last year. These two apps are excellent productivity apps which are built- to use a Microsoft cliché- for the mobile first world.
We can see from these that Microsoft is not simply porting its desktop office suite onto mobile. It is also creating a new one for mobile devices entirely. Sunrise calendar and Accompli are two apps that were developed with mobile mind. Built in an era when Microsoft had not yet fully embraced mobile devices outside of its own Windows Phone devices, these companies had the luxury of working without the burden of pre-existing desktop applications. Instead they could build directly for the here and now of the mobile world.
They could take advantage of swipe gestures, touch screens and other powerful mobile features without being held back by legacy. Best of all, the absence of Microsoft Office on competing platforms meant that productivity apps could find their feet without being steamrolled by the 800-pound gorilla in the room.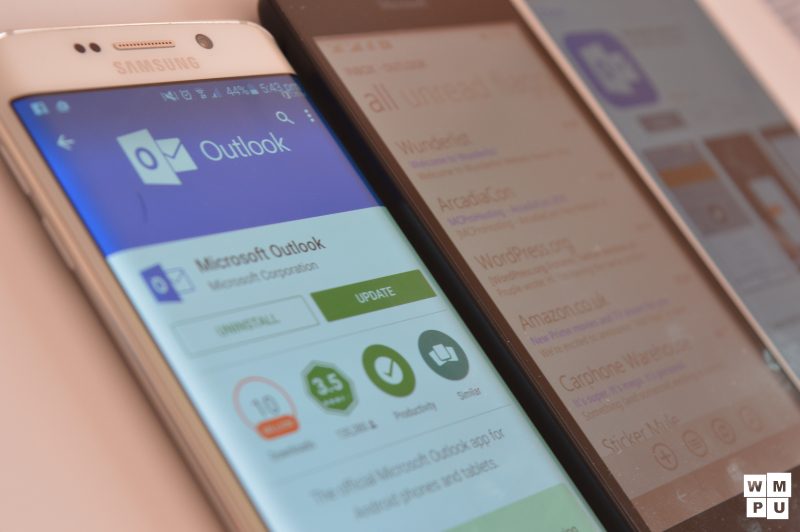 Microsoft's purchase of them would allow them to transfer their skills into developing native office mail and calendar apps for the modern smartphone without Redmond needing to start from scratch as the bulk of the work would already be done.
The second reason why Microsoft would purchase them was userbase. Microsoft has been absent from the mobile productivity scene for far too long.
Accompli, Wunderlist and Sunrise Calendar in contrast are well regarded productivity apps that already have a sizeable number of users. Rather than worry if they could convert Accompli, Wunderlist and Sunrise Calendar users into Outlook Mail, Tasks and Calendar users, they can simply buy up the userbase, convert the apps themselves into Outlook apps and then watch it go uphill from there on.

The second part of this neo-Office scheme appears to be visible in Microsoft's new mobile productivity apps. Office Now, Flow and Revolve are powerful new apps that are built from the ground up with mobile in mind. That is to say, they revolve (pun not intended) around the mobile workflow (pun not intended) and the get things done now (pun not intended) mentality.
Office Now can best be described as a Cortana for the enterprise. According to leaks via Neowin, it tells you about your day, offering daily glance functionality. It allows you to see emails, missed calls and act on them directly from the app. There's also integration with Microsoft's Revolve app which is basically the Windows Phone people hub on steroids. Corporate steroids. Productivity steroids.
Finally, we have the Flow chat. This app offers IM based email services. Mixing the new ways of communication i.e WhatsApp with old fashioned methods like email is another example of how Microsoft is making use of mobile based communication paradigms to further their aim of productivity. All these services, these apps are the new face of Office in a mobile first world.
Some Windows users may see themselves as being shortchanged on Microsoft services because of an IOS and Android first strategy. To relate it to Windows, one of the reasons standing in the way of the adoption of Windows is the use of non-Microsoft services on competing platforms. Once Microsoft becomes a major service provider on competing platforms, it would be easier for consumers to move to a Microsoft phone. Look at it this way, Microsoft is building a very nice horse for Apple and Google. Whether it is accepted or rejected is simply a matter of time.