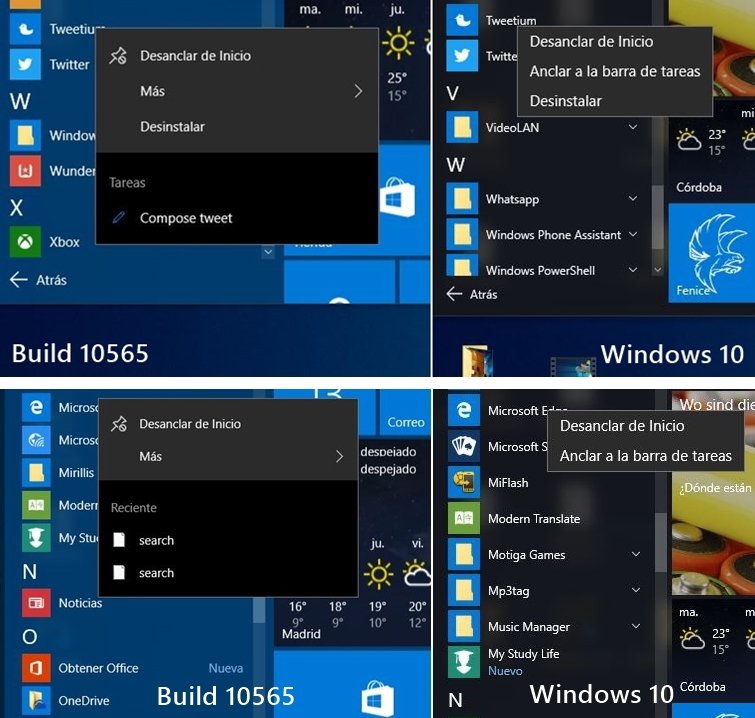 Microsoft is pretty good at leading the field in a technology, then abandoning it in its early stage, only to see their competitors reaping all the credit and reward for the very same features.
Such was the case for tablets, smart watches, multi-touch, smartphones and now even the humble right click feature.
Apple recently introduced 3D Touch to their new smartphones, which provides access to quick actions depending on how hard you press the screen. On the home page it gives you a list of quick actions for apps which speeds up doing tasks.
Microsoft has of course been working on exploding Live Tiles, which would have delivered the same experience, but in 2014 abandoned this with the handset, the McLaren, which was meant to introduce it.
Now it seems the feature is back, in the form of a right click feature or press and hold feature on the latest version of Windows 10 Insider Preview, where is gives access to quick actions, such as in the Tweetium app being able to write a tweet without even opening the app.
By the time it does eventually come to our phones, PCs and tablets the technology will be completely associated with Apple, and Microsoft will once again be branded a follower rather than a leader.