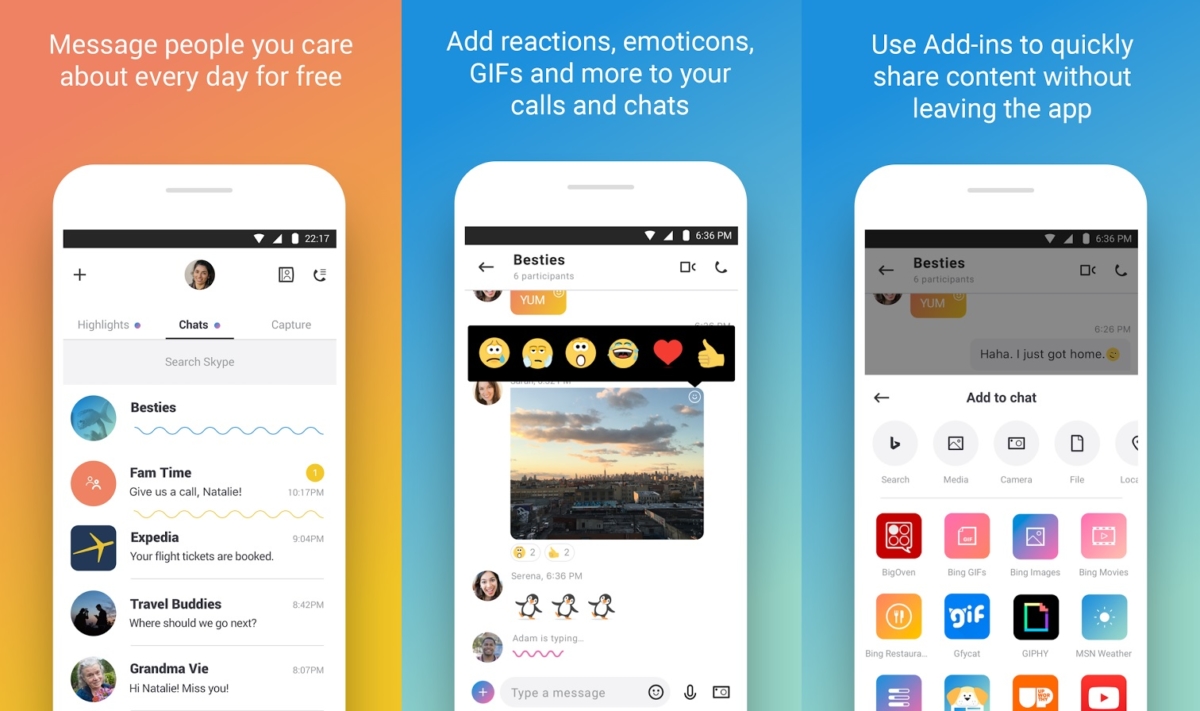 Microsoft is rolling out a new update for Skype on Android. The latest update brings the call snapshot feature to all users. With this new feature, users can easily take a photo of a video call and share it with the person they are chatting with. During the video call, there's a new camera button in the lower left corner, when users tap it, the photo will be displayed on call canvas as well as in the chat. Users can also save the photo from there to their local device storage for further sharing.
You can also now view photos together. This feature allows users to share their favorite photos and view them together with their friends during a Skype call.
As always, this update also includes general stability and reliability improvements.
If you own an Android device then you can head below to download the update from the Google Play Store. Do let us know your thoughts about the update in the comments section below.