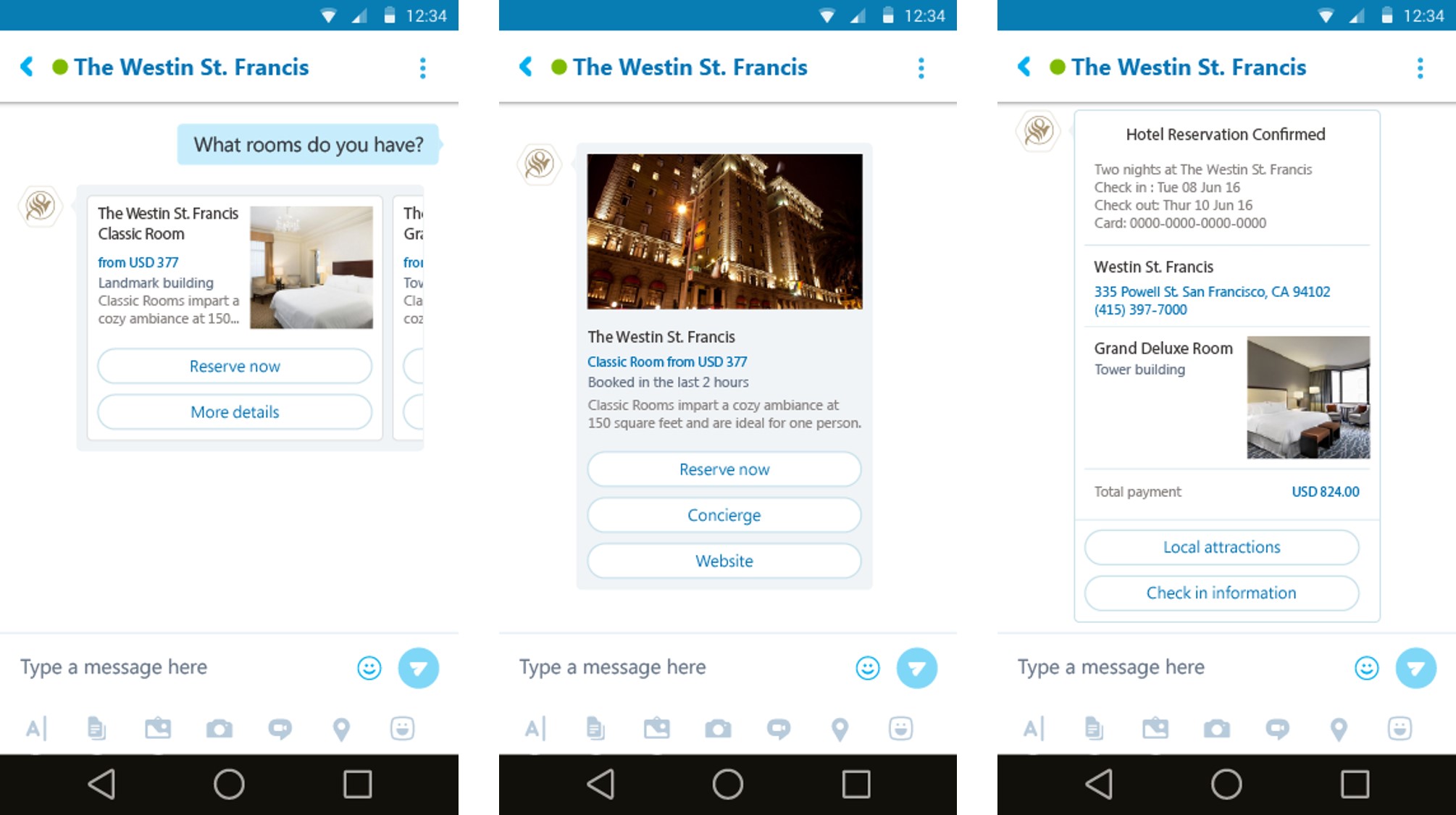 Microsoft today announced a major update to its Bot Framework. First of all, they have brought together the Skype Bot developer tools and the Microsoft Bot Framework into one environment. Developers can now develop bots which use new Skype platform features – such as visual cards and group bots – and publish to multiple channels from one place. If you are running a bot based on Skype Bot SDK, you need to move your bot to Microsoft Bot Framework "V3" environment to get access to the latest features and updates.
Microsoft is adding the following new features to their Bot Framework,
Groups: Make Skype Bots that are more productive—or just entertaining—for groups of users. Bots can now be a part of and respond to group conversations.

Cards: Create visual cards for compelling user to bot interactions with image cards, carousels, and receipts.

Natural Language: Skype has collaborated with Bing to showcase a preview of Bing Entity and Intent detection so that natural language understanding is built right into Skype Bots—an industry first.

Third-party authentication: Connect users to your service by having them sign in right on a card. This means they authorize their credentials once and continue to enjoy their bot experience without further interruptions.

Your bots–wherever your users are talking: Microsoft has brought together the Skype Bot Platform and the Microsoft Bot Framework into one environment. Using the Microsoft Bot Framework you can publish your bot to Skype, and submit for promotion in the Skype and Microsoft bot directories, as well as get access to great bot building tools.
For developers, the update is focused on quality, schema features, and performance. Enhancements include:
Well-defined support for cards and carousels for both channels that support them natively (Skype, Facebook) and text-rendered for those that don't;
Automatic configuration of Skype – no copy-and-paste needed!
Simplified addressing of users and groups;
Additional dialog types and capabilities in the Bot Builder SDK;
Added Cognitive Services LUIS Intent Dialog type to the SDK;
Support for Skype calling features added to the SDK;
Enhancements to the Bot Framework Emulator;
Support for Slack's recent addition of buttons; and
Support for many of Facebook's newest Bot features.
Developers have access to all these new features within the new framework. Visit Microsoft Bot Framework site for more details.