Is Copilot the best AI companion out there? Help us find out by answering a couple of quick questions!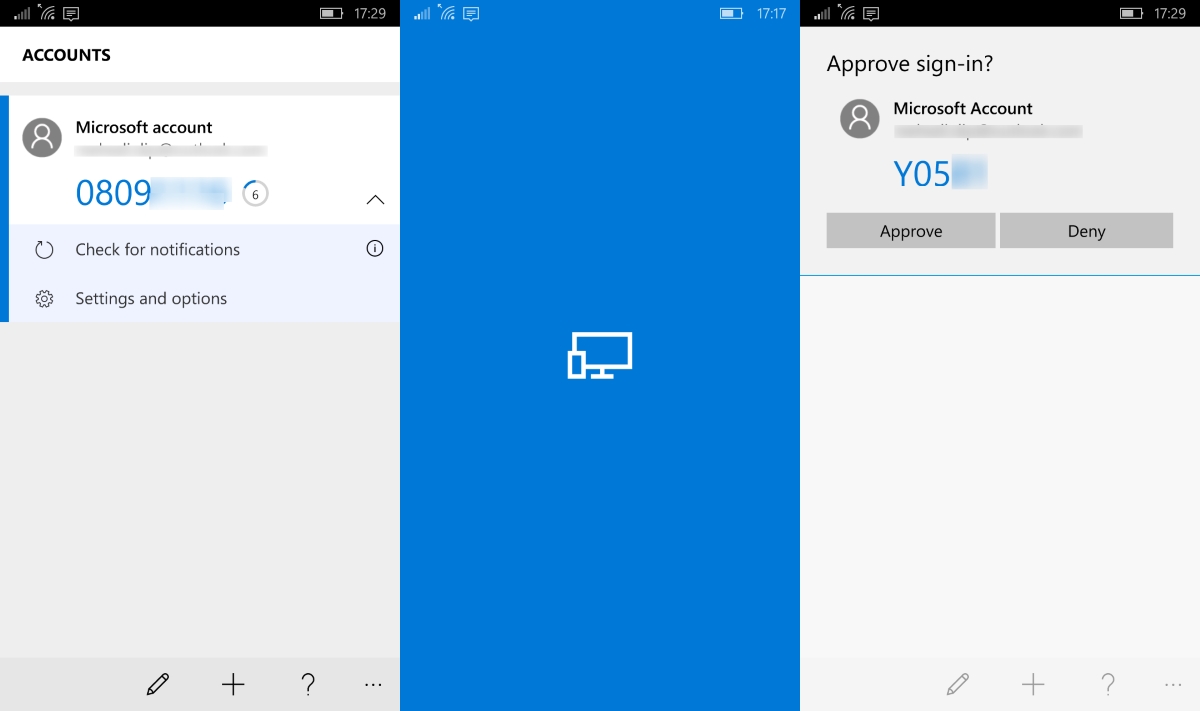 Four months ago, Microsoft announced a new Microsoft Authenticator experience for Android, iOS, and Windows 10 Mobile. The company already released the new Android and iOS apps a while ago, but the Windows 10 Mobile app has been in beta for the past 5 months, and it is finally coming out of beta. If you are a Windows 10 Mobile user, you can try out the new Authenticator app which includes a new user interface, and much more — here's a full feature list:
User experience refresh. We've made the app experience incredibly simple while maintaining the highest level of security.
Best in breed MFA experience through one-click push notifications. You only need to click the "approve" button in the notification to complete your login. (And in most cases, you won't even need to open the app to complete the approval.)
Support for wearables. You can use an Apple Watch or Samsung Gear device to approve MFA challenges.
Certificate based authentication. Support for enterprise customers to sign in through certificates instead of passwords.
Interestingly enough, Microsoft is releasing the new Authenticator experience as an update for the old Azure Authenticator app rather than updating the main Authenticator app. Keep in mind that Microsoft did do the same thing for the Android and iOS apps as well.
Nevertheless, if you are interested in trying out the new Authenticator experience, you can download it from the Windows Store below: