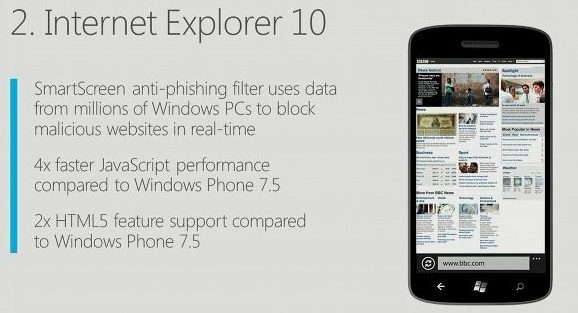 The Windows Phone 7.5 browser was already pretty great, but now in Windows Phone 8 the browser is excellent, but many websites still sends users to the WAP enabled version of their website when they detect a Windows Phone.
Microsoft is offering tips for making websites suitable for IE10 on Windows Phone, urging webmasters to simply treat it like any other webkit browser.
Their post ends with the call to action:
This guide covers the most common changes required to make your WebKit-optimized site work great on Internet Explorer 10 and other standards-compliant browsers. In many cases, the actual code changes to your site will be minimal, depending on the features being used on your site, and on existing best practices used in your code. So go ahead and make the best your site has to offer available to Windows Phone 8 users!
Read the full posts here and pass along to your favourite website.