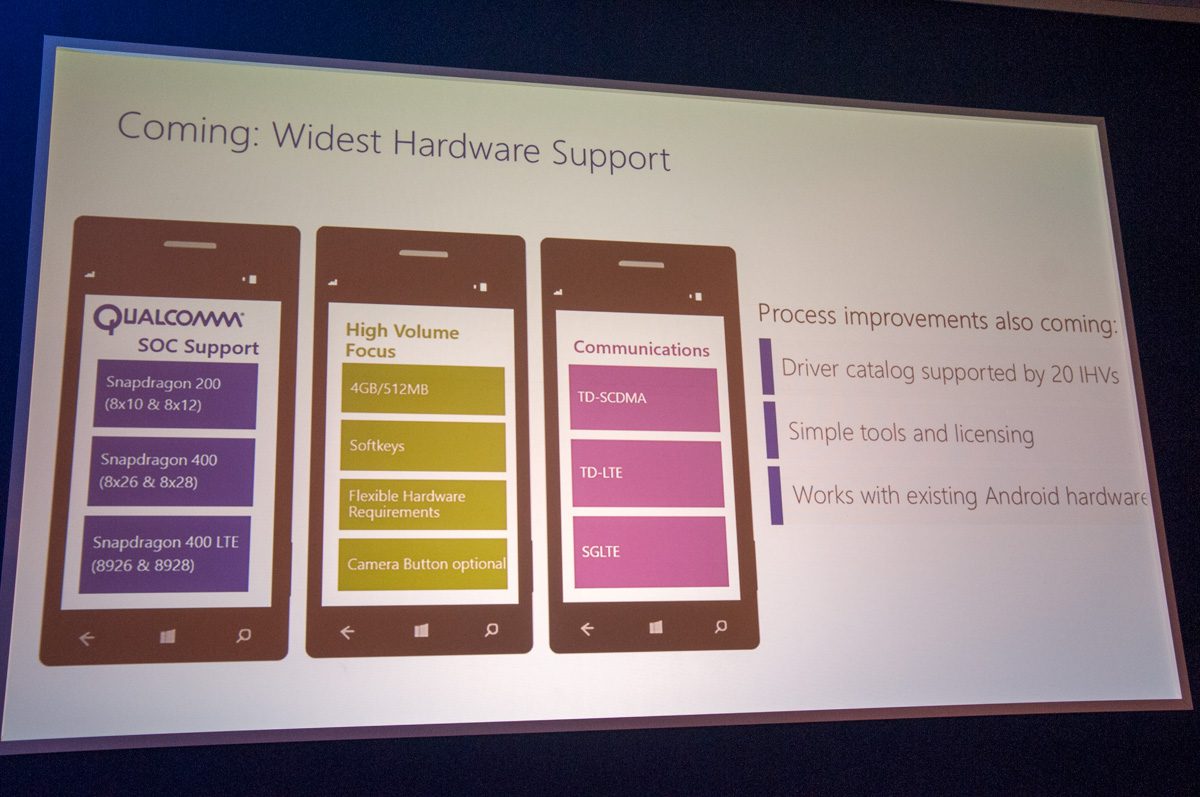 Along with the announcement about 9 new OEMs for Windows Phone platform, Microsoft also announced widest hardware support coming with Windows Phone 8.1 release. These include the following,
Qualcomm Snapdragon 200, Snapdragon 400, Snapdragon 400 LTE processor support enabling low-cost Windows Phone devices.
Reduced Hardware requirements such as making hardware keys and camera button optional.
Supports TD-SCDMA, TD-LTE and SGLTE networks.
Driver catalog supported by 20 Independent Hardware Vendors.
Simple tools and licensing model.
Works with existing Android Hardware
According to me, the most significant announcement is the support for existing Android hardware which will enable OEMs to bring Windows Phone devices to market in very little time as they can simply use their Android designs.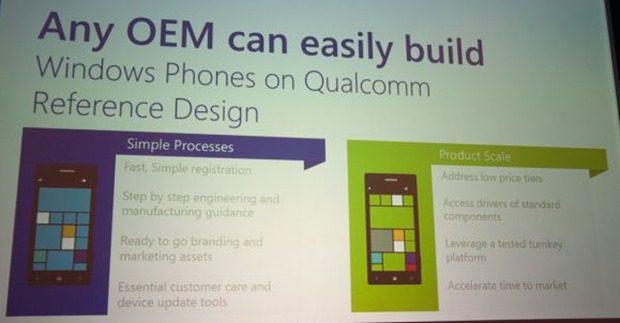 Also, Microsoft is enabling any OEM to easily build on Windows Phone platform with simple processes. I think Microsoft is going in the right path for building momentum for Windows Phone platform, what do you think?