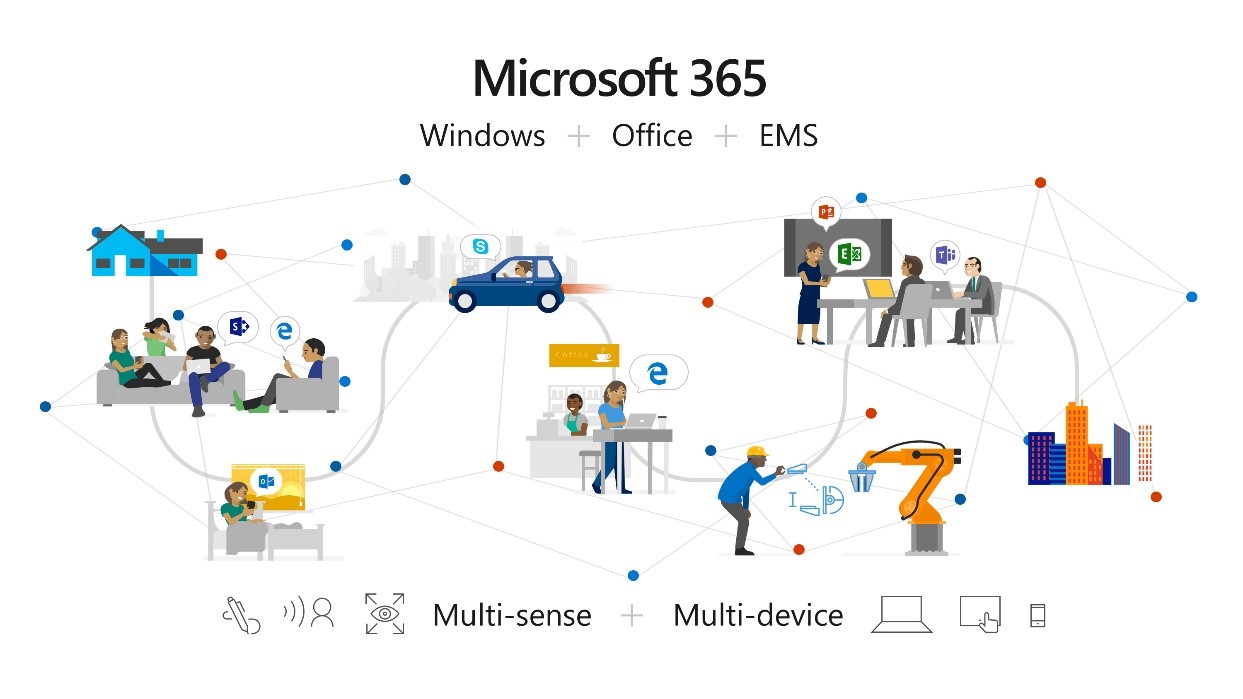 Back in 2017, Microsoft 365 was first announced as a new bundle that brings together Office 365, Windows 10 and Enterprise Mobility + Security offerings from Microsoft. It is one of the fast growing products inside Microsoft with triple-digit seat growth since its launch. Microsoft today announced the following two new Microsoft 365 security and compliance offerings:
Identity & Threat Protection—This new package brings together security value across Office 365, Windows 10, and EMS in a single offering. It includes best of breed for advanced threat protection services including Microsoft Threat Protection (Azure Advanced Threat Protection (ATP), Windows Defender ATP, and Office 365 ATP including Threat Intelligence), as well as Microsoft Cloud App Security and Azure Active Directory. This offer will be available for $12 per user per month.
Information Protection & Compliance—This new package combines Office 365 Advance Compliance and Azure Information Protection. It's designed to help chief compliance officers perform ongoing risk assessments with a compliance score across Microsoft Cloud services, automatically classify and protect sensitive data, and efficiently respond to regulatory requests leveraging artificial intelligence (AI). This offer will be available for $10 per user per month.
Microsoft 365 E5 suite already includes the features of the above offerings. So, these new offerings allow customers to purchase security and compliance components on a standalone basis. These new offerings will be available for purchase on February 1, 2019.
Source: Microsoft