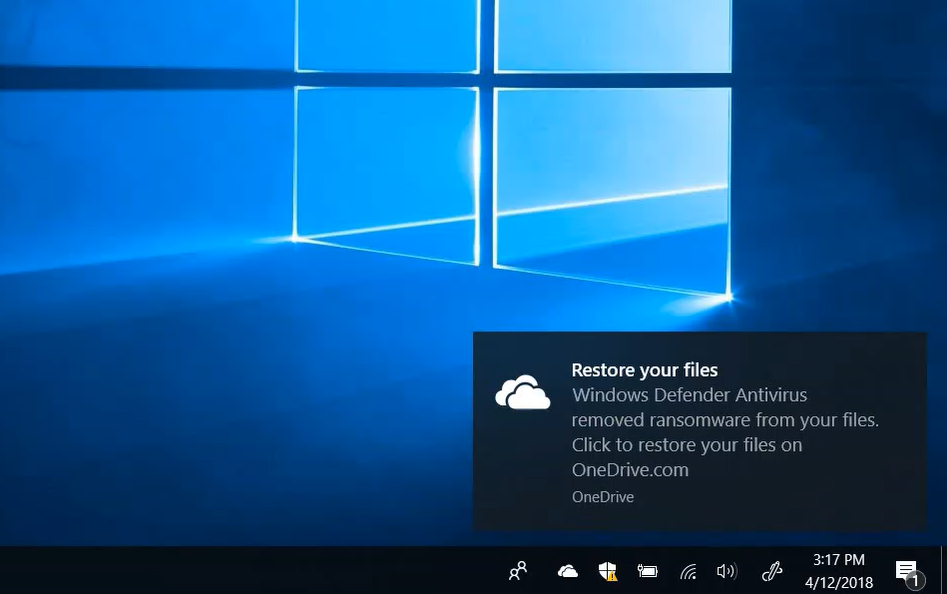 Microsoft today announced that they are integrating OneDrive Files Restore and Windows Defender Antivirus to protect Windows 10 users from ransomware attacks. It order to take advantage of this integration, users should save their files to OneDrive. If a ransomware threat is found on the device, Windows Defender will notify users of the threat, help them remove the ransomware from the device.
In addition to that, Windows Defender Antivirus will now give users the option to use OneDrive Files Restore to recover their OneDrive files to the state they were in before the attack occurred. Thanks to the tight integration, the date and time that Windows Defender detected the attack will be pre-selected in Files Restore, making the process easy to use for consumers.
This OneDrive File Restore and Windows Defender Antivirus integration will be available for Office 365 Home, Office 365 Personal, and OneDrive for Business users. Microsoft has started the roll out of this feature to Windows Insiders, in the coming weeks, all Windows 10 April 2018 Update users can enjoy this feature.
Source: Microsoft