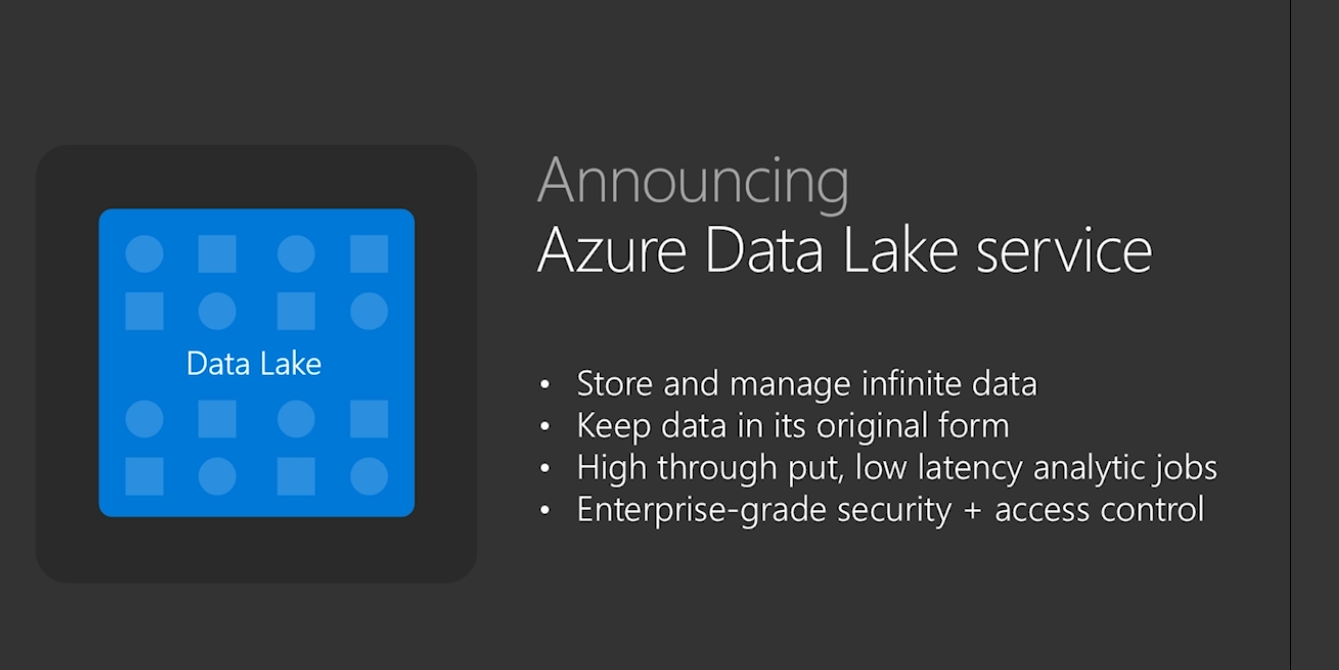 Microsoft today announced the general availability of Azure Data Lake Analytics and Data Lake Store. Azure Data Lake includes all the capabilities required to make it easy for developers, data scientists, and analysts to store data of any size, shape, and speed, and do all types of processing and analytics across platforms and languages. It removes the complexities of storing all of your data while making it faster to get up and running with batch, streaming, and interactive analytics.
Azure Data Lake Store – the first cloud Data Lake for enterprises that is secure, massively scalable and built to the open HDFS standard. With no limits to the size of data and the ability to run massively parallel analytics, you can now unlock value from all your unstructured, semi-structured and structured data.
Azure Data Lake Analytics – the first cloud analytics job service where you can easily develop and run massively parallel data transformation and processing programs in U-SQL, R, Python and .NET over petabytes of data. It has rich built-in cognitive capabilities such as image tagging, emotion detection, face detection, deriving meaning from text, and sentiment analysis with the ability to extend to any type of analytics. With Azure Data Lake Analytics, there is no infrastructure to manage, and you can process data on demand, scale instantly, and only pay per job.
Microsoft also announced that R Server for HDInsight is also generally available today.
Learn more about this release here.