Microsoft today announced the new Surface Ergonomic Keyboard that was designed to be a place that invites you to rest your hands, protect your wrists and have the best typing experience with your Surface device. Its double-cushioned palm rest uses a unique, ultradurable version of Alcantara, and as you all know Alcantara grows richer and darker over time, making this a keyboard that ages beautifully. The subtle changes to the keytop geometry, split space bar and naturally arched shape protect you from hand and wrist strain. This keyboard uses the same key switch technology as Surface type covers, but with an extended 2.5mm key travel so the keys sit higher up.
Specifications:
Connection Bluetooth® Low Energy-compatible 4.0 / 4.1
Product dimensions : 18.11 x 9.02 x 1.36 inches, 2.23 pounds including 2 batteries
Operating systems : Works with Bluetooth Smart Ready Device with Human Interface Device support
Wireless range: Up to 32 feet (10 meters)
Battery life Up to 12 months
Images:
Gallery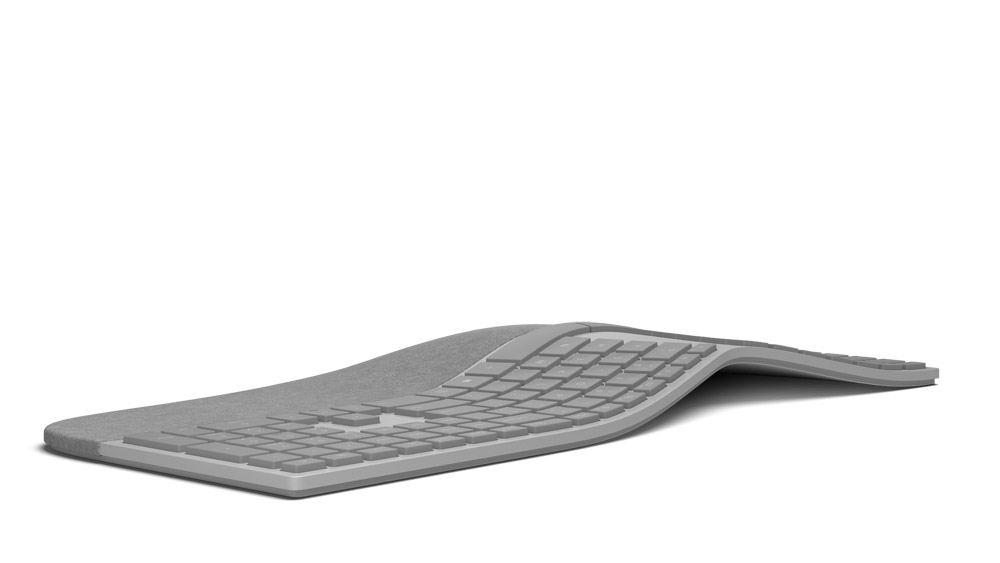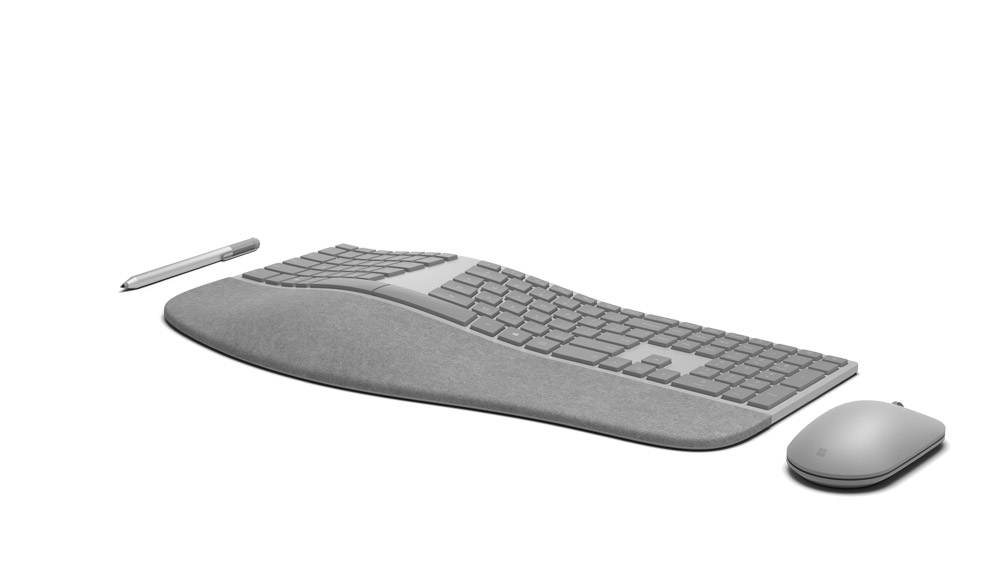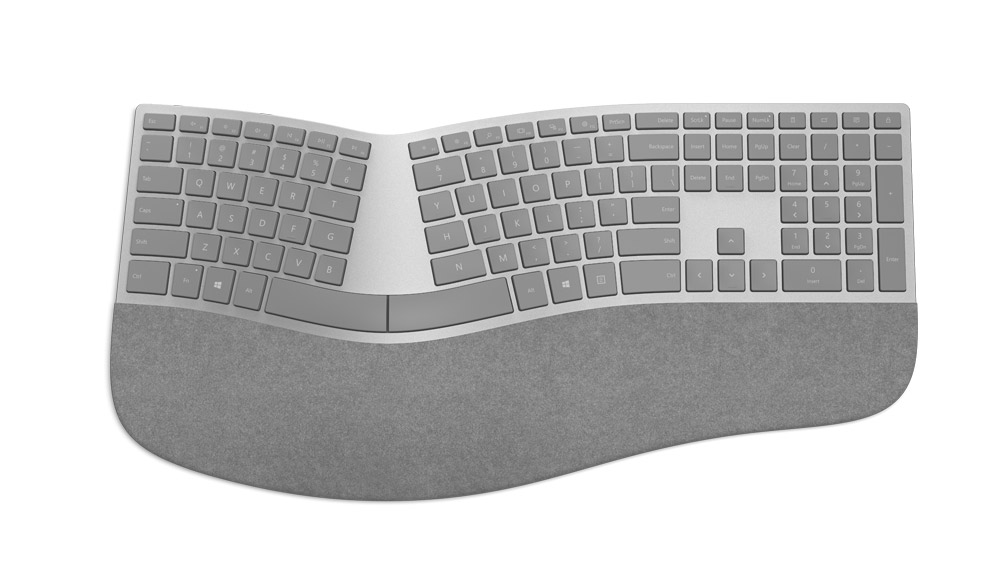 You can pre-order it here from Microsoft Store for $129.99.