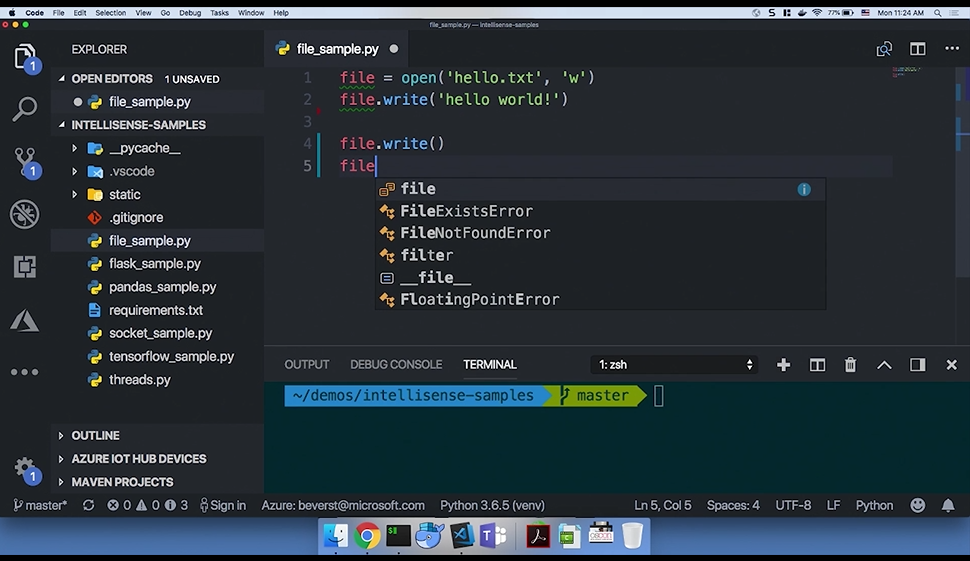 At the EuroPython conference yesterday, Microsoft announced the support for Python in the IntelliCode extension for Visual Studio Code. With this support, Microsoft is bringing the power of machine learning trained on over 2,000 open-source repos to Python developers using Visual Studio Code.
When you start writing Python code, the IntelliSense code completion will offer suggestions as you type. Generally, there can be hundreds of completions to scroll through, but using machine learning algorithm, IntelliCode will offer the most relevant completions based on the current code context.
Microsoft also announced some new improvements in editing for Python developers in Visual Studio Code.
Learn more about this announcement here.