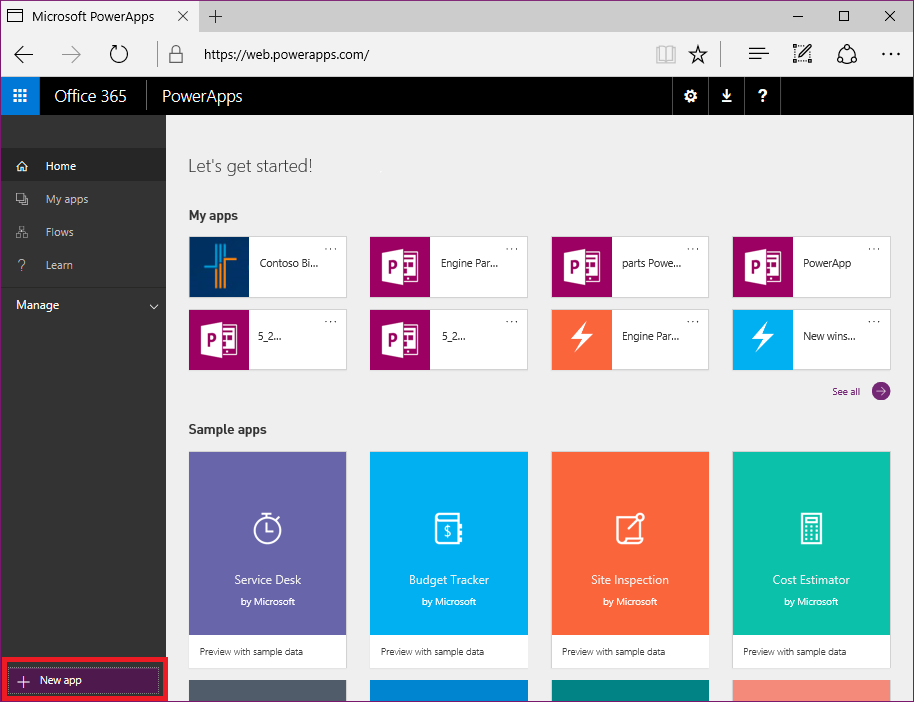 Last week, the SharePoint team announced the rollout of modern SharePoint lists to SharePoint Online, along with one-click integration of PowerApps and Microsoft Flow that will be released to Office 365 First Release customers starting on the first week in August 2016. Yesterday, Microsoft announced the launch of the PowerApps Studio for web preview, which will allow you to be able to create and edit apps directly from your browser.
To try out the PowerApps studio for web preview, go to https://web.powerapps.com and select New app from the left navigation bar.
The PowerApps Studio for web preview is available today to all PowerApps users and since it is in preview, it has certain limitations.