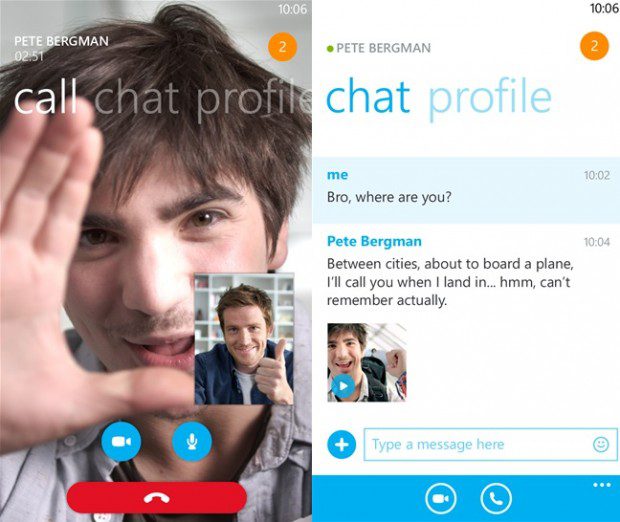 Skype team today announced a major update to its chat experience across devices. The most significant thing announced was the push notifications make sure you know when you have a new message in chat, and Skype chats are synced across all of your Skype-enabled devices. Also, Skype will now show whether your message was read by the other person. Apart from these backend changes, Microsoft is also improving the app performance of Skype in mobile devices which will offer better battery life, low startup/resume times and more.
To accompany these changes, we've continued to optimize our overall mobile performance, so you'll also see improvements to battery life, startup times, and resume times. We've improved load times for the app and for recent conversations; in addition, it's now faster to return to the app when it's not running in the foreground as well as faster to start up, allowing you to chat all day every day without the fear of unwanted battery drain.
Microsoft also revealed that they are working on features such as intelligent notifications which will show up only in the device which you are using at that time, favorites contact list will "roam" and sync across all of your Skype-enabled devices and more.
via: Microsoft-news