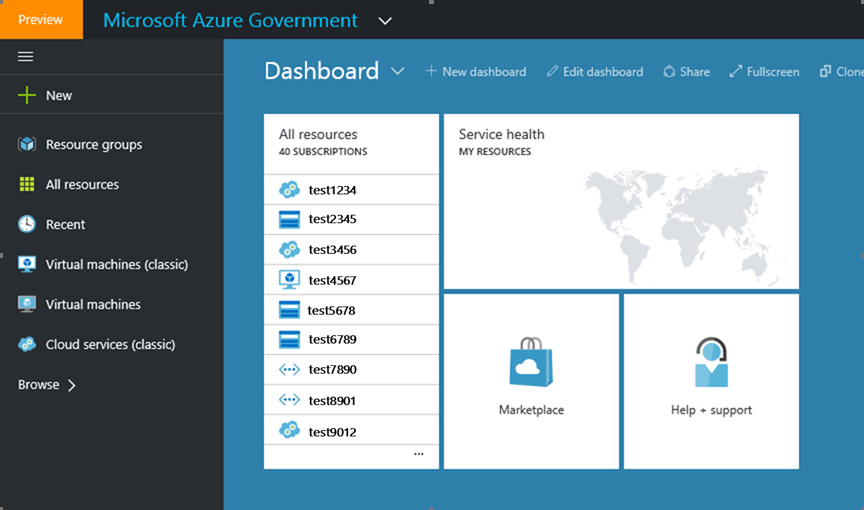 Back in August, Microsoft announced the preview of its new Azure Government Portal (http://portal.azure.us) which provides an integrated experience allowing users to manage their Azure services and applications. Virtual machines (classic), Cloud services (classic), Storage accounts (classic), Virtual networks (classic), Audit Logs, and RBAC are the services included in the preview of the new Azure Government Portal. Today, they announced the general availability of the new portal.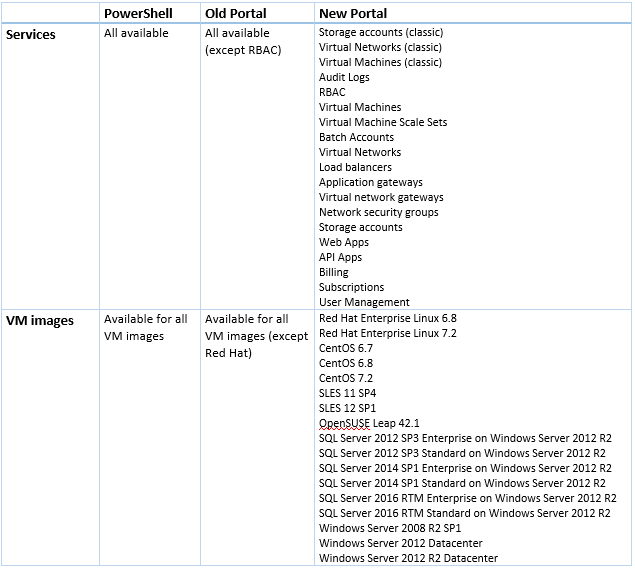 There are a number of known issues and Microsoft will resolve these in the coming months.
Known Issues:
Dashboard
Sharing dashboards doesn't work at this time.
Service Help is not yet available. Clicking on Service Health will open a blade that says "Loading…" but will not resolve.
Portal extensions
Clicking on "More services" will open up a new blade with additional extensions. Extensions that will not work at this time:

RemoteApp collections
Rights management (RMS),
Media Services

Requesting support through the "Help" and Support UI is not yet available. You will see an error message if you try to click on any "Help" and Support related items.
SQL databases – Troubleshooting & Check Health, Alerts features not available
Provisioning experiences
You will see some VM images in the new portal. For a fuller set of classic VM images, you can provision via the old portal and through PowerShell.