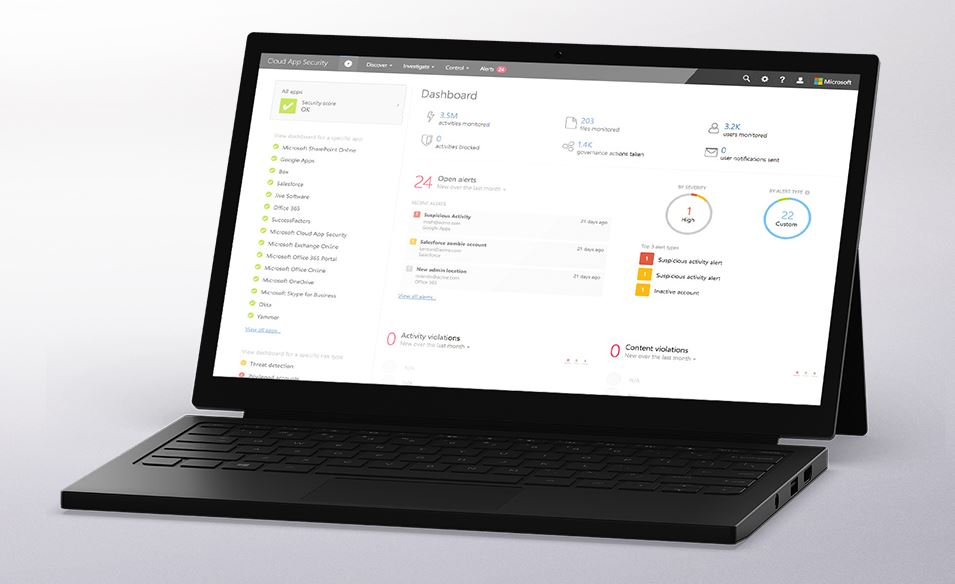 As announced few months back, Microsoft today announced the general availability of Microsoft Cloud App Security. This new security product is based on the technology it acquired from Adallom. It helps customers take advantage of the benefits of cloud applications while maintaining control through improved visibility of activity and increased protection over critical company data.
Microsoft Cloud App Security brings the same level of visibility and control that IT departments have in their on-premises network to their SaaS applications including apps like Box, SalesForce, ServiceNow, Ariba, and of course Office 365.
What do you get with Cloud App Security?
App Discovery: Cloud App Security identifies all cloud applications in your network—from all devices—and provides risk scoring and ongoing risk assessment and analytics
Data Control: With special focus on sanctioned apps, you can set granular controls and policies for data sharing and loss prevention (DLP) leveraging API-based integration. You can use either out-of-the box policies or build and customize your own
Threat Protection: Cloud App Security provides threat protection for your cloud applications leveraging user behavioral analytics and anomaly detection
Visit Microsoft's product page at www.cloudappsecurity.com for more details.